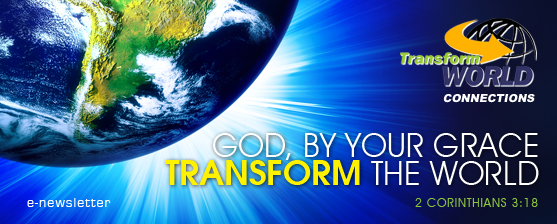 11 April 2016
4/14 Window Forum VIII
The Next Generation & Media
Looking for Ways of Good Use
South Korea
12-15 April 2016
Transform World North East India Conference
India
23-26 May 2016
National Transformation Consultation
Indonesia
9-11 August 2016
TW 2020 Africa 2016 Conference
Nairobi
18-20 October 2016
4/14 Nurturer Event
Bali, Indonesia
21-25 October 2016
TW 2020 Global Leadership Summit 2016
New Delhi, India
26-30 October 2016
Vision India 30,000 Youths & 5,000 Pastors
New Delhi, India

Transform World North East India 2020
You can be a church leader, missionary, politician, government servant, business person, educationist, sportperson, artiste, social worker – this even is for you to be the catalyst in the transformational work of God setting course in India's northeast.
National Consultation: Connections for Transformation
National Consultation: Connection for Transformation is going to be held at SICC Tower & Harris Sentul City, West Java – Indonesia on 23-26 May 2016. This consultation will focus on 3 main topics: mission movement, one million village movement and youth movement with the aims to build a sinergy among national Christian Leaders and to act as a transformation movement platform that will bring great impacts to the nations.
Speakers in this consultation include Dr. Luis Bush (USA), John Hur and other Indonesian leaders such as Ps. Niko Njotorahardjo, Dr. Iman Santoso, Y.W. Junardy, Ps. Rio Sibarani, Ps. Jose Carol, Dr. Bambang Budijanto and Ev. Yoel Sasongko.
For more information about this event, please visit www.transformindonesia.org
TW Global Leadership Summit V, New Delhi, India
Registration for TW Global Leadership Summit V on 21-25 October 2016 is now open!
Toward a World Without Orphans
The World Without Orphans (WWO) Movement was inspired by Ukraine Without Orphans (UWO). UWO began with a revelation from God that was given in 2008 to Nikolai Kuleba along with a group of Ukrainian leaders.
TW Poverty Challenge and Million Village Challenge Updates
The last few hours of the Million Village Challenge Consultation in Myanmar was electric as the 80+ delegates huddled in prayer. Then, after regional group collaboration discussions, the delegates came up and put their names on sticky notes, placing the notes on the provinces they were committing to build model villages of transformation.
The Movement of African National Initiatives
The Movement for African National Initiatives (MANI) recently drew together leaders from across Africa and around the world at two major events focused on the mobilization of the African Church for fulfillment of the Great Commission.
Please click on this link to read prayer topic about transformation.
Resources: Transformation Resources and Training
Do you need any resources or training about transformation? Then you may consider inviting these leaders to come and share their insights.



 Transform World Connections
400 Orchard Road #07-01, Orchard Towers
Singapore 238875
Tel. (65) 6463 4695 Fax. (65) 6227 6084
International Facilitator: DR. Luis Bush
Chairman : Ps. Djohan Handojo
General Secretary: Ps. Harun
Website: www.transform-world.net
Email: info@transform-world.net
Contact Person:
Ps. Harun (harun@bcs.org.sg)
Ana Herlina (ana@bcs.org.sg)
Luis Bush – Servant Catalyst
72 White Oak Circular, Saint Charles,
IL60174-4165, U.S.A

Transform World e-Newsletter :: April 2016