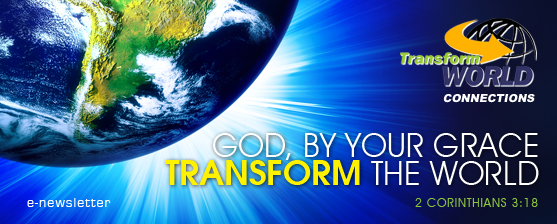 11-18 August 2017
Watchman Rise & Build – Global Awakening Summit
Hernhut, Germany
1-2 September 2017
SHINE Malaysia
5-7 September 2017
Million Village Challenge/CHE
Abidjan, Côte d'Ivoire
31 October – 3 November 2017
TW 2020 Global Leadership Summit 2017 
Guayaquil, Ecuador

Transform World Global Leadership Summit VI 2017
This year's Transform World Global Leadership Summit VI will be held in beautiful Guayaquil, Ecuador, from October 31 to November 3, 2017.This year's Transform World Global Leadership Summit VI will be held in beautiful Guayaquil, Ecuador, from October 31 to November 3, 2017. For more details and registration, please click HERE
SHINE Malaysia will be held on 1-2 September 2017 in First Assembly Church.SHINE Malaysia will be held on 1-2 September 2017 in First Assembly Church. To register, click
HERE

TFW Poverty Challenge and Million Challenge Update
Click this link to read latest updates from Million Village Challenge – Poverty Challenge Transform World!
Discernment: A Key Gift in Kingdom Business
It seems every other day you read about some new scam or con trick, and when you hear the details, you wonder how on earth anyone could be so gullible as to fall for such an obvious trap. The trouble is, it is always easier to be wise after the event.
Please click on this link to read prayer topic about transformation.



 Transform World Connections
400 Orchard Road #07-01, Orchard Towers
Singapore 238875
Tel. (65) 6463 4695 Fax. (65) 6227 6084
International Facilitator: DR. Luis Bush
Chairman : Ps. Djohan Handojo
General Secretary: Ps. Harun
Website: www.transform-world.net
Email: info@transform-world.net
Contact Person:
Ps. Harun (harun@bcs.org.sg)
Ana Herlina (ana@bcs.org.sg)
Luis Bush – Servant Catalyst
Daniel Kim – Executive Chair TW 2020
John Hur – Global Coordinator
72 White Oak Circular, Saint Charles,
IL60174-4165, U.S.A

Transform World e-Newsletter:: August 2017