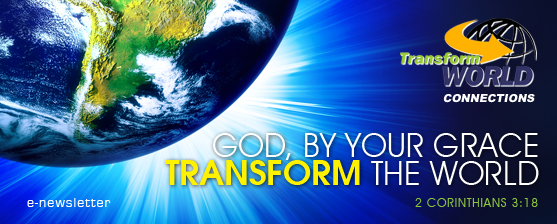 30 April-2 May 2019
Global CHE Network Conference
Kansas City, Missouri
21-26 May 2019
Million Challenge Village Consultation 
for Central Asia
Spitak, Armenia
8-17 September 2019
Million Challenge Village Consultation 
Hirakawa, Japan, and Okinawa 
18-21 September 2019
Leadership Institute 
Seoul, South Korea
15-18 October 2019
Transform World Global Leadership Summit VIII
Melbourne, Australia
19-21 May 2020
4/14 Window New York Summit
New York, USA

Wealth and Humility – A Match Made in Heaven

One of the greatest dangers marketplace ministers face – and it can be a very subtle one – is that, as we operate God's divine laws of financial blessing, and see multiplied wealth and power flowing, we forget where it all came from in the first place.
C.S Lewis on Progress
We have seen so much progress in science, technology, and medicine that has proven to be beneficial and even life-saving. But C.S. Lewis warned that we cannot give a blank check to "progress" in itself. After all, some progress leads to sickness rather than health.
TFW Poverty Challenge and Million Challenge Update
Click this link to read latest updates from Million Village Challenge – Poverty Challenge Transform World!
Please click on this link to read prayer topic about transformation.



 Transform World Connections
400 Orchard Road #07-01, Orchard Towers
Singapore 238875
Tel. (65) 6463 4695 Fax. (65) 6227 6084
International Facilitator: DR. Luis Bush
Chairman : Ps. Djohan Handojo
General Secretary: Ps. Harun
Website: www.transform-world.net
Email: info@transform-world.net
Contact Person:
Ps. Harun (harun@bcs.org.sg)
Ana Herlina (ana@bcs.org.sg)
Luis Bush – Servant Catalyst
Daniel Kim – Executive Chair TW 2020
John Hur – Global Coordinator
72 White Oak Circular, Saint Charles,
IL60174-4165, U.S.A

Transform World e-Newsletter:: March 2019