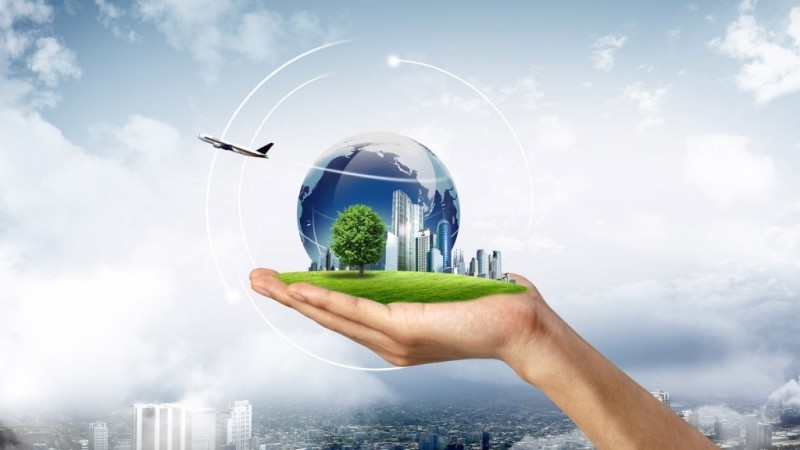 To catalyze and connect God's servants in order to work together in the geographic area where they live in a tri-generational initiative in their respective spheres or domains of cultural influence on God's mission of transformation. Below are ten geographic regions where churches are called to impact. 
1. Africa
Africa has 54 countries, according to some sources. The participants of the TWGS 2012 come from 10 English speaking and 4 French speaking countries. This makes it a challenge for us to speak for the whole of Africa. Hence this response reflects, more than anything else, the deep desire and commitment of the participants of TWGS 2012 from Africa to pray about and take other practical actions to awaken and challenge the Bride of Christ in their own congregations, denominations and national alliances or fellowships of churches in their respective countries to respond to the strategic global challenges of our time so that we will see a transformed Africa by 2020.
Facilitators
English speaking Africa: Shiferaw W. Michael (shiferawMichael@gmail.com)
French speaking Africa: Jean-Baptiste Roamba (jbroamba@yahoo.com)
Ideological Challenge
Africa is a continent that has Christianity and M as its most predominant religions. north of Africa is predominantly M. About fifty percent of the populations of many of the countries in West Africa and in some countries in the horn of Africa are Ms. A significant percentage of the population of some East African countries is also followers M. Christians in these countries, on their own and in collaboration with their fellow brethren in the world-wide church, have a great opportunity and obligation to pay the debt of love we owe our fellow Ms wisely and through creative strategies that are cognizant of the realities within our borders and the world over.
Family Challenge
The African family has not been free from modern and postmodern cultures which marches into the continent in many and varied forms. As a result the African family finds itself in a disoriented and confused state. The call from TWG to the body of Christ has properly highlighted the dangers and at the same time given some thought to what the church can do to alleviate and, with time avert, the disastrous consequences of failure to respond to this challenge with a sense of urgency. The church in Africa needs to inspire, equip and challenge the family on its roles in society based on the solid foundation of the Bible and biblical perspective so that the family is grounded in and led by the Word of God. The role and contribution of theological schools that produce church leaders, pastors and evangelists in strengthening the role of the family can hardly be overemphasized.
Of the top ten countries by absolute number of orphans three of them are found in this same continent. This is a challenge that the church in Africa must take upon itself as one of its ministry priorities so that the face of Africa and the fate of African children can be changed for the better. We are of the view that the church in Africa can convert this challenge into great opportunity in the spirit of the TWGS declaration regarding orphans. Awareness creation to church members on the number and state of orphans in each of the countries of Africa and the biblical mandate of the people of God to care for orphans can help in making Africa a continent without orphans, as ukraine is trying to model for the world in this regard.
 Poverty Challenge
Africa is not poor in natural resources and yet it is the continent where most of the poorest people of the world live. The church, the only organ that has been endowed with authority by the Almighty to bring about holistic transformation, equipped and encouraged by the TWG Challenge Movement, can play a decisive role in the alleviation of poverty in Africa. The church in Africa can make significant contribution in freeing millions of Africans that are being gnashed in the merciless and humiliating jaws of poverty. The TWG Challenge Movement is an awakening call for the church in Africa for it to show its concern on and contribute to this burning issue of the majority of the African society.
 Justice Challenge
Governance is a big challenge in Africa. The independence of the judiciary is not very strong in most countries of Africa. Civil societies are weak and few. Freedom of the press is still in its infancy. The place of women in most aspects of African society is lacking in many ways. Child abuse, exploitation, trafficking and neglect are very high. The influence of postmodernism has also added to the complexity and confusion of human rights in Africa. Issues like gay marriages and abortion rights, imposed on Africa by some western countries, do not help people who fight for respect for human rights in Africa. The church, through education to its members on human rights and active participation in the community on these issues, can contribute to the upholding of the rights and dignity of the African people.
Without Christ. The task of reaching the people that did not get the opportunity to hear about Christ and His love for the lost, the least, and the last, requires a greater focus, more intentionality, partnership and collaboration with ministries and likeminded parachurches for greater impact and results. The church in Africa needs to refine its vision and mission and adopt new strategies to properly handle the urgency of responding to the missional challenge the people of Africa find themselves in today.
Celebration Challenge
Africa is a continent where natural and manmade disasters inflict the harshest human suffering. Africa is also a region of the world where the nakedness of political, economic and social injustices exhibit themselves in glaring ways. At the same time it is the part of the world where Christianity is growing fastest and hunger for God is seen in people. It is of profound importance for the church in Africa to survive, thrive , become the salt and light in darkness and to identify, connect, and encourage 24/7 houses of prayer and praise through the one for whom nothing is impossible.
 2. Middle East
Facilitator: Nadia Mansour Yassa (Nadya.Mansour@laadmin.org)
 Expected outcomes
Egypt as a country has a leading and effective role among all the region's countries. This is a result of being a missional country on all levels. Egypt sends pastors to different churches in all the Arab countries and also missionaries through Christian organizations. Now we see the influence that Egypt wields in all the Arab countries and its ability to make a difference, not only in its own nation, but throughout the Arab world.

The purpose is to create a spiritual movement and different partnerships that will adopt a strategic plan to achieve.
3. East Asia
Facilitator: John Hur (hurs21@gmail.com)
One fourth of the people in the world, or more than 1.5 billion people, live in East Asia. We see transformation as the progressive measurable move of God in which His power, presence, life principles and peace have a positive spiritual and cultural impact on the whole of society which can be seen in the seven spheres of cultural influence. We expect transformational progress by 2020 in response to the seven global challenges.
 Ideological Challenge
The challenge of M is real in East Asia. Ms have a strategy to Mize Korea in line with their threefold strategy of migration, marriage, and madrasahs. The Back to Jerusalem Movement is growing from different countries in East Asia, especially China. This challenge may look for ways to liberalize the remnant in the world by mobilizing the church of East Asia , while they seek for maturity, unity and networking among themselves including their respective diaspora churches as well.
 Family Challenge
East Asian society's biggest challenges would be the family affecting children and youth, who are the church of today as well as that of tomorrow. The 4/14 Window Global Initiative to raise up a new generation from the age group of children and youth from 4 to 14 years old to transform the world has been a good tool to exchange ideas on in recent years. In 2012, the 4/14 Window Korea Council declared that children and youth are on the brink of a cliff and urged that the Korean church should admit this fact openly.
 Orphan Challenge
Two countries in this region are most pressed by these challenges: north Korea and Mongolia. Though small, other East Asian countries must be challenged to create countries without orphans. East Asia could better solve the world orphans in this era when the axes of economy and the church are being moved from the West to the Global South.
 Justice Challenge
In this region, north Korea, China and Mongolia are places where human rights are not respected, especially in the north Korean situation which needs international cooperation.
Christ's Missional Challenge
The good news is that the Chinese churches have been growing remarkably–even under the persecution behind the Bamboo Curtain. In Taiwan, growth is seen as well. Korea has a strong Christian presence for the world. Still, the low rate of Christianity is known in Japan, though there are better reports from missionaries. In 2012, Mongolians celebrated the country's 20th anniversary of Sunday School ministry, awarding six who served as Sunday School teachers throughout the period and 12 institutions which most helped the children/ youth ministry in Mongolia. Mongolia is a country of about 3,000,000, of whom about 70,000 have faith in Christ. What a challenge it is that they expect to evangelize 10% of the country by 2020 (2.3%, currently) mainly through children, youth ministry, and the 4/14 Window movement. They expect to send a number of missionaries overseas as well, by God's grace. We need to pray for the South Korean church to show a good example and influence the church of the Global South continuously.
 Poverty Challenge
South Korea is the first country to became a donor, having previously been a recipient of foreign aid. Japan, Korea and the Chinese speaking countries are free from poverty, while China achieved a poverty-free target successfully during last 20 years even though it is the most-populated country in the world.
Celebration Challenge
The 24/7 prayer and praise Celebration challenge is growing in East Asia. The world prayer movement began when many leaders around the world gathered in Amsterdam from July 12th through 21st, 1983, known as the 'International Mobile Missions Conference 1983' or 'Amsterdam 1983'. They resolved to launch the International Prayer Assembly in Seoul in June 1984. The vision was to gather with one mind and one goal for global missions and world peace as they would strategically pray at one place in unity. Later, many global, national and local prayer groups rose up throughout the world. The World Prayer Assembly in Jakarta last May was the 2nd such event. It was jointly hosted by Indonesia and Korea. The spiritual highway between Korea and Indonesia will serve the world when the new Wave prayer movement with the younger generation takes place. "For the earth will be filled with the knowledge of the glory of the Lord, as the waters cover the sea" (Hab. 2:14).
4. Eurasia
Facilitator: Viktor Matveyev (viktormatveyev@gmail.com)
Eurasia is a working name for 55 countries that could be divided into four very distinct regions. Western Europe is the place where the Reformation took place. Most countries of this region have become part of the European union.
Northern Europe/CIS covers most of the countries of the former Soviet union (FSu) and, after the collapse of the Communistic regime in 1991 became a vast and unreached mission field with more than 100 unreached people groups. Surveys indicate high affiliation with orthodoxy in Russia, Belarus, ukraine, and Catholics of the Eastern Rite in Ukraine. Such affiliation may often be primarily ethnically and culturally motivated. Evangelicals are a small percentage of the population in all the FSu countries, with the highest adherence in ukraine. In some of the non-M countries, the population drop is dramatic, such as Russia where the population has been declining at the rate of approximately 500,000 a year.
 Ideological Challenge
Western Europe is experiencing creeping Mization.
Eastern European was the first group of nations to achieve freedom from Soviet domination. Yugoslavia was divided into several countries, and much blood was shed through religious and ethnic conflicts. Central Asian "stan" countries are primarily Mic, and much prayerful support is needed for suffering churches in this region. Mission outreach to Iran has been a ministry target by Central Asian Christians.
 Family Challenge
Individualistic post-Christian culture in Western Europe and collectivistic post-Soviet culture need to be challenged by biblical concepts of family as community, with core values. The collapse of morality, supported by Eu laws on human rights, makes it very difficult for a child to grow in a healthy family environment; build his own family; and enjoy a blessed fellowship of several generations. Parents need to understand that their vision is to help their children in fulfilling their children's vision. Local churches must become even more family-oriented and need to take responsibility for not only the development of Sunday school programs, but also influencing preschool education; as well as opening secondary schools, in order to instill the younger generation with a biblical worldview.
Orphan Challenge
In Eurasia, children are highly valued in one sense and too often discarded in another–due to alcoholism, HIV, poverty, ideological and other challenges. In Russia, ukraine and Belarus the orphan and street children population alone is equal to the size of some small nations–resulting in a nation within these nations of hurting children. God has opened wide doors for reaching, rescuing, rooting and releasing orphans and children-at-risk. This is not only transforming orphans and the families who adopt, foster, and minister to them, but resulting in ripples of transformation in multiple spheres, such as family, churches, communities, social workers and local and national governments. As a result, formation of a World Without orphans Movement, spearheaded by ukraine Without orphans, with the assistance of Russia Without orphans and Belarus Without orphans, became an answer to this challenge.
 Poverty Challenge
Eurasia is blessed with natural resources, and Ukraine is still called 'bread basket' of the region. Being blessed means being generous and helping many needy countries, particularly in Africa. The middle class is very slowly growing in FSu. Western Europe is highly focused on the well-being of its people. Scandinavian countries top the list of most desirable living places. At the same time, many people in Central Asia and the Caucasus mountains have limited means of survival. Small private business principles need to be taught; more emphasis on health care is also needed. Many in these regions are suffering from inadequate medical care. Absence of medical insurance keeps corruption at a very high level.
Justice Challenge
A high price for democratic development is still being paid in most countries excluding Western Europe and the Baltic countries. Even ukraine is losing its foothold on freedom reverting to dictatorial-type leadership, following the Russian model of a strong and charismatic leader. Human trafficking (including sexual trafficking) is appalling. While focusing on spiritual transformation, Christians need to become more active in the political and social transformation of society.
Christ's Missional Challenge
Christians need to receive joy from work and expand their understanding of what constitutes the mission field. Transform World Global initiatives, in the power of the Holy Spirit, will bring victory of personal salvation over physical satisfaction; victory of being part of the body of Christ's church over theologically ignorant Christians; victory of cooperative evangelism over prosperity theology. What a joy to "live for Him" (Matthew 6:33). Western Europe is well known for its missionary movement and can still make a contribution to Christ's missional challenge of the last and the least.
Celebration Challenge
It is important through prayer movements to seek to coalesce advocates and activists for specific spheres and challenges. For example, new Atheism and even New Age with an Indian 'flavor' is spreading rapidly all over Eurasia. Liberal theology is not sufficiently challenged, primarily because most of the churches in Western Europe are state subsidized. We need to have 24/7 houses of prayer in each of the nations of Eurasia. In Eastern Europe, the Czech Republic, Romania and Macedonia do have houses of prayer. In West/Central Asia, Turkey and Iran are known to have houses of prayer. Eighteen of the twenty one countries of Western Europe have houses of prayer.
5. North America
 Facilitator: Mark Beliles (mbeliles@gmail.com)
 Ideological Challenge
The M community presents a final harvest field that is very difficult to reach. In North America, rapid population growth of the M community is occurring. This demands a response. We are called to make disciples of all nations by our Lord Jesus. The north American response to the Transform World Ideological Challenge of M is to seek how to engage together to fulfill the Great Commission among Ms in this land. our Mission is to glorify God as His global church as a faithful, global witness to Ms everywhere.
Family Challenge
The family has the primary task of passing on Christian values to children and equipping them to be disciples to effectively represent the kingdom of God both now and for generations to come. The church has the responsibility to win the lost and equip believers to advance God's kingdom. The task ahead for the Family Challenge is indeed immense. There are no quick fixes for the broken family cisterns. north America's initial response includes forming a Regional Family Challenge leadership team. We believe that a call has already gone out from God to a group of His servants living in different parts of the world to stand up together against the rising tide of satanic onslaught on the church of Jesus Christ through the families.
Orphan Challenge
"We often think about adopting children from across the see. However CCIA claims more than 115,000 orphans in America are eligible and, of the 40% that are adopted, they will wait an average of three years in foster care. This perhaps is somewhat unsettling when Hartford Institute estimates there are over 338,000 Christian churches in the uS today.
All over the world we find that children are far too often discarded at early ages due to alcoholism, HIV, poverty, violence, and other social factors. In Russia, ukraine, and Belarus, the orphan and street children population alone is equal to the size of some small nations–resulting in a nation within nations of hurting children. In response, the leadership in these countries have formed the movement "World Without orphans"  which has sparked a windfall precedent for us to learn from. God has opened wide doors for reaching, rescuing, rooting, releasing, and recruiting orphans and children-at-risk. This is not only transforming orphans and the families who adopt, foster, and minister to them, but creates a ripple of transformation in our families, churches, communities, and governments."
Poverty Challenge
The Poverty Challenge will focus on solutions that lead towards establishing a framework for true transformation amongst the world's poor. The goal is for communities of the poorest of the poor, and the churches among them, to be self-governing, self-supporting and self-propagating, without outside control or dependence. The Poverty Challenge desires to mobilize the north American church to "go" and express the Good news and the love and compassion of Christ to all peoples: both locally and abroad.
Justice Challenge
Building up Christian transformational movements in North America committed to defending human dignity is the essential foundation for responding to our mandate. This challenge will seek to:
Influence the work of international (global and regional) organizations in the sphere of human rights, such as the un General Assembly in new York and the un Human Rights Council in Geneva.

Support the 'Spheres' within civil society that promote respect for the Imago dei.

Advocate for laws and governmental policies to promote human dignity and human rights.
 Christ's Missional Challenge
North America has resources to play a primary role in catalyzing the global church to wholeheartedly participate in the mission of God in obedience to Christ's command to "make disciples of all nations" (Mat. 28:19). our strategic goals are to:
Mobilize the church to "go," proclaim and declare the Good news of Christ to all unreached peoples.

Cultivate an attitude of cooperation throughout various ministries and across denominations.

Raise up a focused global movement of prayer, addressing Christ's Missional Challenge as presented in Matthew 28:19 and encourage creative strategies that resource the church to share the gospel.
 Celebration Challenge
It is the Christian desire for God to be celebrated across the earth. In north America, the Celebration Challenge is committed to build houses of prayer in the spirit of the Tabernacle of David and build through relationship for individual and corporate transformation. The primary steps to take will be to:
Identify and resource key Prayer Leaders/Catalysts with media resources in both live and digital formats.

Connect and strengthen communication between houses of prayer and ministry streams.

Build houses of prayer where they presently do no exist, including capital cities, and offer training.
6. Latin America
Facilitator: Richard Luna (rlunamc@me.com)
To better understand the transformational issues in Latin America, we are conducting an ongoing survey of ten thousand pastors and leaders, to help us redefine the themes of holistic transformation, as a first step in establishing a process for transformation. As of September 1st, 2011, a total 2,955 surveys have been tabulated, identifying the following seven most important social issues in Latin America:
Latin American response  — Regional response to global issues
Family disintegration (1,804) — Relational challenge: family

Addiction (1,758) — Orphan challenge

Extreme poverty (1,304) — Physical challenge: poverty

Access to quality education (1,197) — Christ's missional challenge

Abortion — Celebration challenge

Injustice (965) — Justice challenge

Religiousity/occult/idolatry (949) — Ideological challenge
The Four Commitments
To share the principles and values of Jesus in the sphere.

To mentor the next generation in the sphere.

To adopt a Local/Global Challenge.

Ideological Challenge
7. South Pacific
Facilitator: Jamie Pryor (pryorjamie@gmail.com)
Ideological Challenge
In Australia, Community growth trends in recent years among Ms are attributable to high birth rates and immigration patterns. That same year a South Asia Mic Conference was held in Auckland, new Zealand.
Family Challenge
This is an area that we have done much work on at church and city level. We now have the foundation of a model to take around the nation. This model includes working with all spheres of city life to promote biblical family life. The model is in its sixth year and is now an accepted part of our city life.
Orphan Challenge
The three areas related to orphans in our nation are the 100,000 aborted unborn per year, the tens of thousands of children in foster care, and the youth in abusive family structures nearly always marked by fatherlessness. We now have a model to combat abortion that has become very successful in our city and is being taken nationally.
We are just beginning the strategy for Christian parents to take in the foster children from the government agencies.
Poverty Challenge
Poverty is limited in our nation of Australia and is relative in the region. We have some strategies that are in the foundational stage for community development in the Pacific nations. These have demonstrated some level of financial blessings in the communities involved.
Justice Challenge
This area has limited strategy but is being worked on in conjunction with local politicians and a group in the nation's capital. This covers a range of issues relating to marriage, moral issues, migrants and refugees.
 Christ's Missional Challenge
In terms of a strategy, I am ashamed to say we are weak. our strategy relies on the John 17 model and is a slow one to develop. While we have several harvest ministries active, the fruit has been limited. I look forward to learning more and developing strategy in this area.
8. South Asia
Facilitators: Richard Howell (efi@swissmail.org)
The continent of South Asia comprises eight countries which are strategically placed, representing massive populations of greatest need and concern. South Asia or Southern Asia is the southern region of the Asian continent, which comprises the sub-Himalayan countries including Afghanistan, Bangladesh, Bhutan, India, Maldives, nepal, Pakistan and Sri Lanka. South Asia is home to well over one fifth of the world's population.
 Ideological Challenge
The history of M in South Asia is as diverse as the millions of individuals across India, Pakistan, Sri Lanka, and Bangladesh who consider themselves M. There nonetheless are significant and controversial debates over the nature of M's expansion in South Asia – whether Hindu communities were forced into conversion, whether it was a peaceful process of intermarriage, whether it was the desire for freedom from the Hindu caste system, or the influence of Sufi missionaries. Pakistan is the second largest M nation in the world (180 million), with 97 percent of its population practicing M. Within the M population, around 75 percent are Sunnis and 25 percent are Shi'as. In India, Ms are a minority; they make up around 14 percent of the population. Most are Sunnis. Less than 10 percent are Shi'as. Indian Ms are as diverse in region and language as they are in economic status and political views.
M in Sri Lanka developed in relative isolation from the M on the subcontinent. Sri Lankan Ms comprise eight percent of the population. Most are Sunnis although there is a small Shia minority. The main ethnic categories encompass Moors, Indians, and Malays. In Bangladesh, approximately 85 percent of the population of 160 million are Sunni Ms. A significant Hindu population continues to live in Bangladesh.
With love and respect, inviting all Ms to become followers of Jesus Christ is the need of the hour – we commit ourselves to galvanize the church to reach out to this strategic religious group.
Family Challenge
Families are the natural environment for children to grow.
Children have the right to be cared for by their parents; parents have a responsibility to provide for their children's upbringing and development. These concepts are not new to South Asia – children and families are a traditional cornerstone of all South Asian societies. Yet there are millions of children in South Asia who no longer have families, who have become separated from their families, or whose families represent a serious danger to their health or development. For these children, the church and the States have the responsibility to provide special protection and assistance.
 Approximately one fourth of the world's child population lives in South Asia. In 2003, there were an estimated 584 million children in the region comprising 40.6% of the entire population. As of 2003, more than 48 million children in the region had lost one or both parents. About ten years ago, a study reported a divorce rate between 12 and 15 percent in South Asia. Now it is one in five. There is no doubt that marriage culture is eroding fast in the West and the rest of the world is also catching up fast.
We invite Christians of Christ's church to live lives of purity and integrity, in obedience to marital vows, upholding the sanctity of Christian marriage. We distance ourselves from non-biblical forms of marriage such as same sex marriages, live-in relationships and any other practice of ungodly convenience.
Orphan Challenge
Of the more than 132 million children classified as orphans, only 13 million have lost both parents. Evidence clearly shows that the vast majority of orphans are living with a surviving parent grandparent, or other family member. 95 percent of all orphans are over the age of five. A maternal orphan is a child whose mother died, while a paternal orphan has lost the father.
We commit to raise a movement of Christian families concerned about orphan care, inviting them to be part of their own families, while assisting the South Asia region.
Poverty Challenge
South Asia has experienced a long period of robust economic growth, averaging 6% a year over the past 20 years. Real GdP growth in the region is expected to be 5.8% in 2012. This strong growth has translated into declining poverty and impressive improvements in human development. Yet poverty remains widespread in many areas, and South Asia has the world's largest concentration of poor people—more than 500 million people live on less than $1.25 a day on the $2 a day basis, 70.9% of South Asia's population were living below the poverty line, down only marginally from the 87.2% in 1981. Strategy for the eradication of poverty can be built on four key pillars: creating more and better jobs by mitigating constraints on growth; building skills and improving health and nutrition outcomes, both closely linked to a focus on women; promoting regional cooperation; and strengthening governance.
As the church of Jesus Christ, we commit to practicing the Great Commandment and work towards sustainable and long term programs giving poor and needy populations an avenue for brighter economic mobility.
Justice Challenge
Caste discrimination is one of the most serious human rights issues in the world today, adversely affecting more than 260 million people globally. The majority of people suffering from caste discrimination are Dalits (or "outcastes") living in South Asia. The caste system is a strict hierarchical social system based on underlying notions of purity and pollution.
Those at the bottom of the system, who call themselves Dalits, suffer discrimination influencing all spheres of life and violating a cross-section of basic human rights including civil, political, social, economic and cultural rights. It is concluded that caste discrimination is not only a serious violation of human rights. Caste discrimination is also a major obstacle to achieving development goals. Victims of caste discrimination are routinely denied access to water, schools, health services, land, markets and employment.
The church is called to provide dialogue and an avenue for spiritual democracy to be experienced by the dalit/ oBC community through the saving grace of the Lord Jesus Christ.
Christ's Missional Challenge
Of the 50 largest uPGs (unreached People Groups), 26 are in South Asia. The total population for the 50 largest uPGs is 1.365 billion, of which 732 million are in South Asia. Roughly half are in South Asia, measured by either the count of people groups or count of individuals.
For the world, we have 7,075 uPGs, totaling 2.897 billion individuals. of these, 3,487 are in South Asia, totalling 1.533 billion individuals. About half of the remaining task is in South Asia, if by "remaining task" we mean each people group will have at least 5% professing Christians and at least 2% Evangelicals, enough to perhaps carry the Gospel to their entire people group. The vision is focused on Rev 7:9 where peoples from every tribe, nation and language will gather before the throne of the Lamb in eternal praise. We see as inclusive of this, our commitment to reach the last, least and the lost among every tribe, nation and language in South Asia.
Today we invite the church to re-focus on the task remaining in South Asia with her complexities and great challenges. May the Gospel be proclaimed in word and deed. May all hear of Jesus Christ as Lord! Raise up a focused global movement of prayer, addressing Christ's Missional Challenge as presented in Matthew 28:19, and encourage creative strategies that resource the church to share the gospel.
Celebration Challenge
We are in very difficult and tumultuous times but also times of unprecedented opportunity. It will be an increasingly vital task for every Christian to know God more intimately as the times become more challenging. Restoring regular, ongoing, corporate gatherings for intercession and worship will become an increasingly necessary and vital component of our Christian walk that will catalyze and engage heaven's answers to the challenges we face.
John 15:4 states "Remain in me, as I also remain in you. no branch can bear fruit by itself; it must remain in the vine. neither can you bear fruit unless you remain in me." It is important that as followers of Christ, spanning four generations or more, we remain alert, fruitful and effective in our strategic engagement with the Challenges and Spheres towards a Transformed World. May there be a restoration and re-building of the broken walls that have befallen us. May the praise of God be restored through prayer, praise and worship throughout South Asia, as God prepares a people ready for Him!
9. South East Asia
Facilitator: Iman Santoso (iman.interlink@gmail.com)
Associate Facilitator: Juliette Arulrajah (jularul.ps84@gmail.com) 
A colourfully diverse region of 11 countries with a myriad of cultures, tastes, peoples, religions and pace of development, Southeast Asia consists of Brunei, Cambodia, Indonesia, Laos, Malaysia, Myanmar, Philippines, Singapore, Thailand, Timor Leste and Vietnam.
With a population of more than 620 x106 speaking 3,800 languages where only 40% have been reached by the gospel and nearly a third are under the age of 15, it houses adherents of the world's major religions and ideologies with 100 x106 Communists, 130 x106 Christians, 160 x106 Buddhists and 220 x106 Muslims.
Many modern megacities /urban centers with technologically advanced societies exist alongside thousands of traditional, tribal ethnic groups living in rural subsistence villages in this region of contrasting disparities where the gap between the rich and poor is continuing to become wider.
In this contemporary and postmodern context of rapid change, progress and innovation, it is critical to address the following four major crises in culture or root issues based on Isa 58:12 – identity, integrity, intimacy & influence crisis, all of which give rise to the seven challenges across Southeast Asia. To face and rise above these crises and 7 challenges through the various spheres of influence as detailed below, we hope to stand together to be:
Rebuilders of God-given Vision

Raisers of God-given Values

Repairers of God-given Virtues

Restorers of God-given Vineyards
Ideological Challenge
Four ideologies are prevalent among the nations of Southeast Asia: Buddhism, Communism (Laos, Vietnam), Christianity and Islam with the last being the most pervasive.
Islam was introduced to parts of Maritime Southeast Asia by Muslim traders and Sufis leaving adherents in Indonesia, Malaysia, South Thailand, South of Philippines, Singapore and Brunei. Since the late 1970s, an Islamic resurgence has taken place in the region.
Strategies to Face Challenge:
Awareness & Education of the National Church in Every Nation to Face this Challenge especially Islam.

Understanding the Muslim Agenda (also Buddhist & Communist ones).

Building Bridges to Muslims (also Buddhists & Communists).

Strategizing creative ways to reach out through Education eg schools & pre-schools with wholesome values based on the Bible.

Networking and Collaboration of Churches & Christian Organizations to carry out 1) to 4).

Working with Muslim groups on common societal issues (building blocks of and threats) eg homosexuality agendas, etc.

Preparing & equipping the next generation to face this challenge.

Adopt Global Peacemakers (GPS) in every SEA nation to promote bridging relationships between believers and pre-believers beginning with Muslims (also Buddhists ,Communists, etc) through creating awareness via media, literature and conferences starting with Indonesia & Philippines.
Family Challenge
With the accelerating pace of growth in the industrialization and modernization of Southeast Asia, new trends are affecting Southeast Asia's basic family structures. Fertility rates are decreasing. LGBT cries for validation are increasing. Populations are aging. There is a rise in the divorce rates, increase in female-headed and single- parent households, smaller families with a heavier burden on caregivers, and increasing mobility due to labour migration.
Strategies to Face Challenge:
Building Faith-Based Discipleship In the Homes with Parents as Primary Disciple-Makers.

Mobilizing Senior Leadership of Churches to Prioritize Building Faith Focused Families.

Building foundations for, Strengthening & Restoring Marriages.

Pastoral Care & Ministry for Family Members affected by Divorce.

Preparing for & Empowering Families to Engage with Sexuality/ Gender Identity/ LGBTQ Issues.

Creatively Strategizing how to overcome the 'Absentee Father' Issue and the Role of the Father in the Family.

Migrant worker family support through pre-departure training, support of family members after their loved one has gone to the field, structure to deal with migrant worker issues especially financial ones in host country and host country church support.
Orphan Challenge
By absolute number of orphans, Indonesia is number 6 of the top 10 countries of orphans in the world with 4.7 million orphans. In Southeast Asia, many children have become orphans by disease (TB, 500.000 deaths in 2010 in SOUTH EAST ASIA), violence/war (Vietnam war, 900.000 orphans), natural disasters (Tsunami Aceh Dec 2004, more than 2400 orphans in Aceh), poverty, and famine. Millions of children are left without parents or guardians, and have become street children where they must fend for themselves. They are very vulnerable to human trafficking.
Strategies to Face Challenge:
Data Collection of Orphan Status in each SEA nation

Create awareness of status, plight and needs of orphans in churches, theological institutions, NGOs, educational and business sectors through various means especially media, organization of 'Orphan Day", etc.

Present opportunities for individuals from various spheres to be involved in meeting the needs of and adopting orphans.

Orphanages and Foster Homes: While these may be necessary, work to make them short-term and transitional, with these being organized along family groups and in the long term, pushing for guardianship or adoption. 

Promotion of "Adoption Law" & initiate a national movement to adopt orphans.

Capacity building for small orphanages through training & networking with other related ministries.
Poverty Challenge
Although economic growth among Southeast Asian countries looks encouraging in the last two decades, averaging 5% growth per year, according to the World Bank, with those living under poverty line declining, poverty in general persists and is still a major issue in the region with all its consequences in form of human suffering, low human development, poor health, orphan concerns, etc .For example in 2008 the percentages of those living on less than $2 a day were as follows: Laos 66%, Indonesia 54%, Cambodia 53%, Vietnam 43%, Philippines 41%.
 Strategies to Face Challenge:
Address the mindset of the poor for transformation through consultation and training in each of the countries

Provide self development and/or advancement opportunities through community development, CHE, Micro-finance training, etc

Improve life/vocation skill management of the community through small business training, etc.

Have a directory/ database of resources & NGOs in SEA working to alleviate poverty as well as to systematically update database to keep it current.

Consultation of SEA Poverty leaders to energize practical poverty alleviation through paradigm shift of the poor from object to subject beginning with Indonesia & Philippines.
Justice Challenge
Southeast Asia is one of the world's top destinations for people seeking sex with children… Hundreds of thousands of girls and boys are believed to be working in the sex trade in the Philippines, Cambodia, Indonesia, Thailand, Vietnam and other countries in an underground industry that inflicts untold emotional and physical harm on young lives.(Mar 25, 2006; Humantrafficking.org)
The trafficking of women and children for prostitution and forced labor in and from Southeast Asia is a lucrative and well-organized "growth industry" in the region. Southeast Asia accounts for about a third of the estimated 700,000 annual victims, most of whom are trafficked within Asia and about 25,000-35,000 of the trafficked Asians enter North America. (Human Trafficking in Southeast Asia, by Teresa Kok Malaysian Parliamentarian, Mar 10-11,2007)
With respect to freedom of religion, six Southeast Asian countries (Vietnam, Laos, Myanmar, Brunei, Malaysia & Indonesia) are in the World Watch List 2014, a list that ranks the 50 countries where persecution of Christians is most severe:
Strategies to Face Challenge:
Mobilize prayer and create awareness of unjust practices in each of the nations.

Network churches & organizations to collaborate to work towards mitigating or eradicating specific unjust practices (eg unfair practices, discrimination, trafficking, abortion, etc) in their nations & also regionally.

Preventing human trafficking & ministering to those already affected especially children and women.
Christ's Missional Challenge
According to the Joshua Project, the eleven countries of Southeast Asia are composed of 1,810 peoples, of which 745 peoples, i.e. 41.2% of Southeast Asia population are unreached. This unreached Southeast Asia's population numbers 306,067,000 people. The Southeast Asia UPGs can be grouped into two Major Groups: The Buddhist/Animist Group and the Muslim/Animist Group. SEALINK helps facilitate the mobilization of missions & church planting efforts across the region over the past decade especially that of unreached people groups.
Strategies to Face Challenge:
 Reaching out to Muslims, Buddhist and UPGs by doing the following:
Prioritizing building Unity among churches & organizations in every nation with regards missional purpose of church planting and growing Christ followers through relational emphasis, vision casting, empowering seminars and regional prayer gatherings.

Training & empowering of Bible college students, Christian leadership, missionaries-evangelists-pastors in each of the SEA nations, both local and global.

Mobilization of mission workers by sharing of opportunities and facilitating placement through SEALINK & national missions representatives.

Developing & Promoting Missional Discipleship through appropriate resources, training, conferences, mentoring, coaching, mission trips,etc.

Preparing the Next generation to be aware of the missional call and opportunities through creative and contemporary approaches.

Facilitating Poverty Alleviation and livelihood opportunities by working with the Poverty challenge, Business & Education spheres.

Using Educational Measures (Pre-schools, Universities, e-learning centres) to reach out to and cultivate Scriptural values in pre-believing society.

Training to set up pre-schools/ early childhood programmes as a launching pad for church planting.
Celebration Challenge
Praise God that in facing the overwhelming challenges in Southeast Asian nations, the Lord has raised Prayer Networks in all the eleven South East Asian nations, beginning in 2003. The South East Asia Prayer Council (SOUTHEAST ASIAPC) is the SOUTHEAST ASIA regional prayer network related to the Global Network of the International Prayer Council which sponsored the World Prayer Assembly in May 2012 in Jakarta, Indonesia.
Strategies to Face Challenge:
Encourage relational strength in and between houses of prayer in collaboration with SEA Prayer Council ( SEAPC).

Develop a "core" team for SEA for the Celebration Challenge focus on building and connecting houses of prayer that will help connect within SEA and with other regions of the world.

Engage Youth through encouraging youth input and participation in the prayer efforts in church, region, or ministry and houses of prayer.

Establish & strengthen gatherings already in place such as prayer breakfasts, in malls, sporting events to be a means to relay vision and encourage participation.

Equipping and training through media especially for children's worship/prayer as well.

Maintaining and sustaining houses of prayer/ prayer towers.
10. Central Asia
Facilitator: Kim Samseong (kss@swissmail.org)