Transform World 2020 Global Leadership Summit, June 9-14th, 2014, Geneva, Switzerland & Macon, France
 "In that day the Lord of hosts will be for a a crown of glory and a diadem of beauty to the remnant of His people,   for a spirit of justice to him who sits in judgment, and for strength to those who turn back the battle at the gate."
Isaiah 28:5-6 

Editor: Chuck W. Weber
Newsletter #1, January 2014
TW2020 focuses on the transformation that is presently taking place globally through activating people's lives locally in a ministry of both proclaiming and doing Christ's work.  The TW2020 Global Leadership Summit taking place June 9-14, 2014 will foster this objective through planning and promotion with key leaders and resource people.
PAST TRANSFORMATIONS    
Christians involved in the transformation of their society is not new and we can be inspired and encouraged by earlier efforts at influencing their world for Christ.
Perhaps one of the best known movements for change is the Clapham Sect in England from 1787 to 1834 led by wealthy and influential people who advocated for social reform and for the religious impact on society.  Perhaps their best known was their determined fight against slavery.  They also supported overseas missions through the establishment of the Church Missionary Society and through the advocacy of the plight of indigenous peoples in the colonies.  There is just as much need for reform today and for the power of Christ to be manifest through Christians who directly and intentionally address the issues and injustices of our day.  TW2020 and this summer's Global Summit are meant to confront the issues of our world today.
The Clapham Sect is an example of an influential group in society confronting societal needs, however often individuals, without much notoriety, are also transformative agents.  In Taiwan for only 17 years before her death in 1946 at the age of 75, Chi-oang evangelized her mountain Toroko people against the expressed policy of Japanese rule over the island.  At the end of the war several thousand mountain Christians awaited baptism due to her persistence under trying circumstances.  Chi-oang led in introducing the power of Christ to her people.
GLOBAL LEADERSHIP SUMMIT, JUNE 9-14, 2014   
This is what TW2020 Global Leadership Summit this summer is doing in bringing resource people and Christian leaders from around the world in order to identify and promote the transformative process in their parts of the world.  Through these consultations the participants will be informed about the challenges, the spheres of cultural influence, the generational issues, and the unique matters confronting various regions of the world. 
The Summit will identify the priorities in each region, which require the transformative power of Christ.  In addition it will inspire leaders to be catalysts for change in their localities and to encourage everyone to support one another in this global endeavor.
 This process is already underway.  A very recent example is the Bihar summit which has brought together key people in this Indian region to concentrate on the most pressing need of the Church there and to foster cooperation among various Christian organizations.  They have identified the most needy people groups in their society, which need to be influenced by Christianity and have promised to cooperate in the transformation of this region.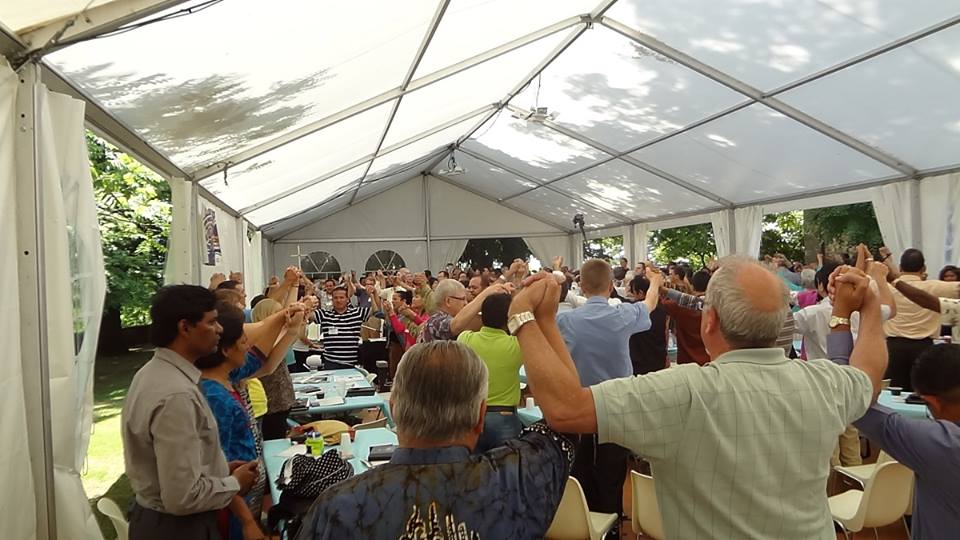 Newsletter #2, February 2014
Relevant findings of the Pew Research Center for our Summit this summer
Many of you will be familiar with the Pew Research Center which studies the intersection of religion and public policy.  Two recent studies are particularly appropriate for our consultations this summer:  a survey of religious hostilities around the world and an analysis of global Christianity.  Each is instructive for us and a link to the full study is provided.
The study on religious hostilities indicates very sobering tendencies.  Such as, the number of countries with religion-related terrorist violence has doubled over the last six years.  The most common region for sectarian violence is the Middle East and North Africa.  Perhaps most telling is the fact that almost three-quarters of the world's population lives where the overall levels of religious restrictions or hostilities are high. This study is very extensive with charts and graphs and may be found at:
http://www.pewforum.org/2014/01/14/religious-hostilities-reach-six-year-high/ 
Pew has also done a comprehensive demographic study of 200 countries which concludes that no single continent or region can indisputably claim to be the center of global Christianity.  Also while Christians make up about a third of the world's population, as they did a century ago, the regional distribution of that population has changed dramatically.  Again the full report contains many interactive maps and data tables for closer scrutiny.  It can be located at:
http://www.pewforum.org/2011/12/19/global-christianity-exec/
These reports and others we will receive at the Summit indicate the immensity and circumstances of what we confront as we seek to transform our world by the end of the decade.
Report from China by Pastor Ezra Jin:  "A Call to Change China"
Can the Church become the hope of Chinese society and be a source of power in transforming it? Prestigious scholar, Professor Peng Liu, has made penetrating comments on the current status and crises in Chinese society: "(It is a time in which) the economy is unprecedentedly prosperous, the environment is unprecedentedly deteriorated, the mind is unprecedentedly poor, the ideologies are unprecedentedly chaotic, the belief is unprecedentedly in a vacuum, and the morality is unprecedentedly depraved. Particularly, the crises of belief and morality permeate every corner of Chinese society. The consequences of these crises affect every Chinese and every layer of his or her life. " After systematically studying and analyzing different religions and ideologies in the context of China today, he points out that "so far in terms of the capacity and effectiveness in solving these crises, presently no other religion or ideology can do better than Christianity in China". Indeed, this is exactly why Jesus is building his Church in this world – -"you are the light of the world. A town built on a hill cannot be hidden". (Matt 5:14)
"Mission as transformation," as proposed by Dr. Luis Bush, is based on the Bible and fits the context of China today. The Gospel is to save the souls and build up the Church, but it is also to transform every part of the society. The Chinese church will send delegates to the symposium that will be held in Geneva in June 2014. We also plan to hold a sizable convention in March 2015 to discuss how we should engage the crises in ideologies, educations, wealth and poverty, social justice and missions. We want to actively transform the society with the Gospel. As our Lord Jesus said, "the kingdom of heaven is like yeast that a woman took and mixed into about sixty pounds of flour until it worked all through the dough". (Matt 13:33)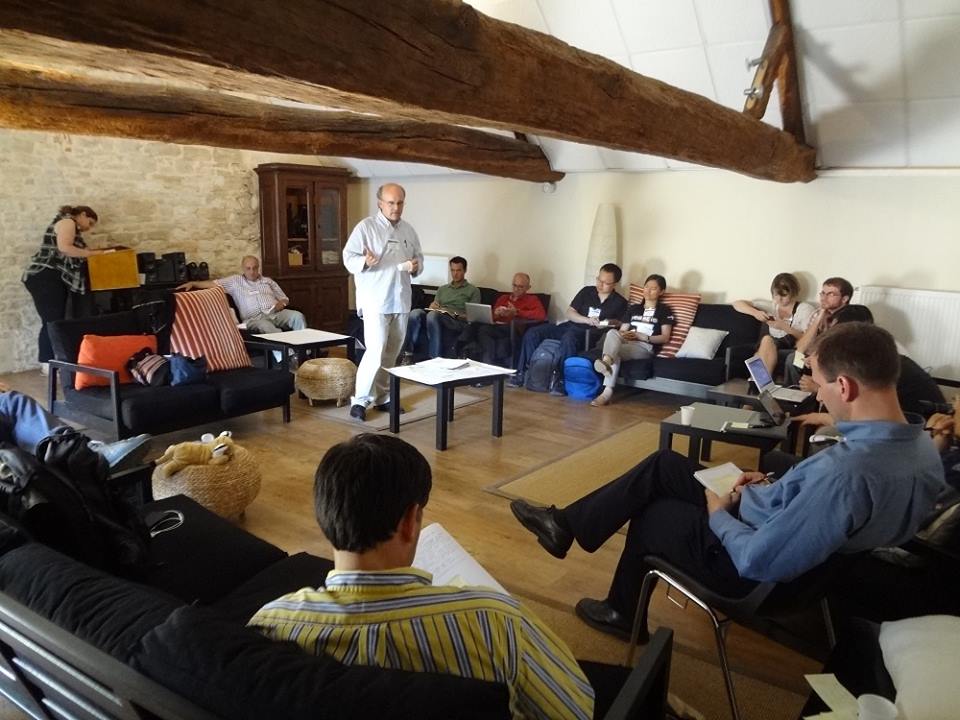 Newsletter #3, March 2014
A Transformational Model in West Africa
In the conclusion to his book, The Kingdom of God in Africa, Mark Shaw asserts that Krio Christianity is a "transformational model witness to the kingdom" through its emphasis on the building of a Christianized society (p. 295).
This Krio Christianity is a movement which influenced the coastal areas of West Africa from Senegal to Nigeria.  The movement was led by receptive slaves along with Blacks from Nova Scotia, Jamaica, and Britain who settled in these areas and created a society whose heart was the Christian faith and Western values made relevant to African society.   The movement began in the 19th century and it continues in one way or another to the present in West Africa.
What was distinctive about Krio Christianity?  Its intentions were to inject Christian religion and values into Africa by people of African ancestry with the goal of Christianizing Africa itself.  To do this they emphasized education to produce a literate population, for the training of African pastors and evangelists, and for the creation of their own professional class including lawyers, doctors, and teachers. They formed churches which were shaped around Henry Venn's principles of self-governing, self-supporting, and self-propagating.
The above was accomplished often by practicing Christianity outside of direct association with colonial administration or mission churches.  Africans, like Krio Christians, were pioneers in the adaptation and assimilation of Christianity in their societies and created a distinctive African-based and African-created Christian culture.  This evangelical momentum often extended beyond the towns and the direct control of colonial authorities into the countryside.
Now let's look at a current model of transformation.
Bihar Addresses the Poverty Challenge of Transform 2020 with a Model Village by David Young Gil Lee
The Poverty Challenge Group of Transform 2020 is using the model village as its strategic catchword and Bihar, India is the location of the transformational model.  The inspiration is from South Korea where the ideal Bong An village inspired the New Village Movement all over Korea.  The hope is that what is happening in Bihar, India will expand to 45,000 villages in that state.  "Indeed it would not be wrong to say that Bihar is not only India's 'worst case' but it is at the same time the 'test case'.  What happens in Bihar will have a profound effect on the rest of India." (Arbind N. Das in The Republic of Bihar)
Bihar, often identified as India's poorest state, is located in north India south of Nepal and is crossed in its middle by the Ganges River.  The Poverty Challenge group has developed a cooperative relationship with Global Hope Network International (GHNI), Canaan Farmer School, and Community Health Education/Evangelism (CHE) to start model villages as an incentive to rural transformation.  The process began with the Transform World Bihar Summit on 15-17 January 2014.  This conference under its elected leadership decided to select villages that could be models in clusters and also to establish continuous interaction and facilitation among those involved in this project to implement this model village concept and to keep it progressing.  Now NGOs, churches, and denominations are prepared to cooperate and to mobilize resources to meet the needs identified by the communities themselves. The potential for the project is a major contribution to Transform 2020. 
Newsletter #4, April 2014
Report on Global Religious Diversity
Last month the Pew Forum released the results of its major study on global religious diversity.  Here is a summary of its results:
Religious diversity differs substantially by geographic region. Among the six regions analyzed in this study, the Asia-Pacific region has the highest level of religious diversity, followed by sub-Saharan Africa. Europe and North America have a moderate level of religious diversity, while the Latin America-Caribbean and Middle East-North Africa regions have a low degree of religious diversity.
Looking at the percentage of each country's population that belongs to eight major religious categories included in the study, 12 countries have a very high degree of religious diversity. Six of the 12 are in the Asia-Pacific region (Singapore, Taiwan, Vietnam, South Korea, China and Hong Kong); five are in sub-Saharan Africa (Guinea-Bissau, Togo, Ivory Coast, Benin and Mozambique); and one is in Latin America and the Caribbean (Suriname). No countries in Europe, North America or the Middle East-North Africa region have a very high degree of religious diversity as measured in this study.
A complete account of the survey's results may be found at the following website: 
http://www.pewforum.org/2014/04/04/global-religious-diversity/
Report on the Family Challenge by Matthew Ling
Our main focus after the Bali global summit has been to strengthen the national facilitation teams of our Challenge. We have held meetings with the national teams of India and Ethiopia in their respective countries in 2013. For Indonesia, after holding the consultation and conference on family ministry development in November 2012, we have held various discussions with the leadership team there. A major step we will take for Family Challenge Indonesia in 2014 is the commencement of the Family Ministry certificate course in June.
We are continuously building our worldwide network. Our Challenge is in the final stage of discussion with World Evangelical Alliance on their invitation for us to develop the family ministry in their global network. In recent months, we have been working on forming the South East Asian leadership team. The first regional consultation meeting will be held in May this year. In Malaysia, a national family needs survey will be conducted in the next few months to rally the Church in building healthy families nationally.  
Report on the Celebration Challenge by Sue Rowe
The Celebration Challenge, "Trumpet Call to the Nations," has a focus on building and connecting houses of prayer in intercessory worship pattern described in Amos 9:11, "On that day, I will raise up the Tabernacle of David, which has fallen down, and repair its damages; I will raise up its ruins, and rebuild it as in the days of old."  Core to the challenge is not only encouraging corporate worship/prayer in house of prayer type settings, but building infrastructure strength through relationships.  Since the Bali Summit, connections and relationships have been building and bridging across the nations through participation in Transform World summits, newsletter distribution, Facebook communication, regular corporate conference calls, sharing of prayer concerns and requests and sending missionaries into unreached people groups and areas of devastation.  A core team of key leaders and ministry representatives is forming from the various regions of the world and will be participating in the Geneva Summit.  We are working with several college campuses and ministries to build and bridge campus houses of prayer with community houses of prayer bridging generations.  We are continuing to identify key leaders/houses of prayer in the nations and work through relationships to build connections in regions yet without house of prayer contacts.
In addition, we formed a group of 40 people from several nations who went on a strategic prayer journey in September, 2013 to Turkey to pray over the sites of the 7 churches of Revelation as well as key sites in Israel.   The purpose of the prayer journey was to go to the ancient church roots, repent and call for houses of prayer for all nations to arise.  The journey knit hearts from the nations together in one accord. We will be initiating a two-year prayer initiative this year to foster focused co-operation between houses of prayer and nations. As wars, rumors of war, devastations continue to pummel the earth; God is calling His people to rise up in prayer.  The trumpet it sounding and people are responding as hearts build and bridge the nations in worship, prayer and healing.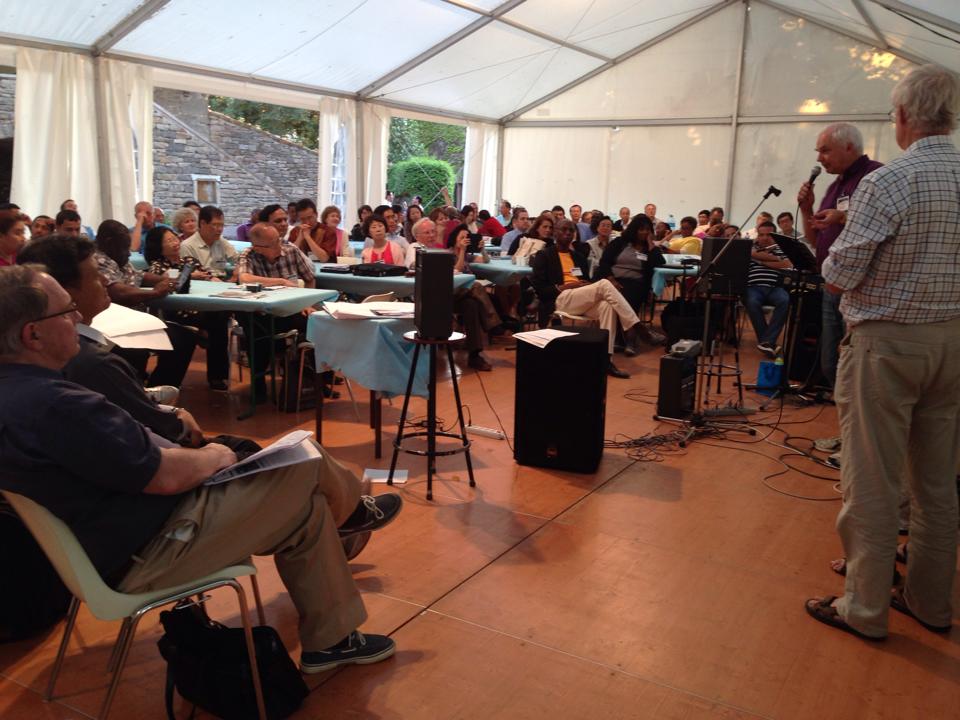 Newsletter #5, May 2014
Transform 2020 has perceptively identified the arts as one of the cultural spheres to be emphasized.  This is an often neglected area when we consider evangelism and influencing the world for Christ.  Below is an historical example that should encourage us to seriously consider this area of impact.
The Punjabi Psalms:  An Historical Example
In the 1890s Rev. Dr. Imam-ud-din Shahbaz was responsible for the metrical translation of the Book of Psalms into the Punjabi language.  He was a poet, teacher, theologian, pastor, and translator who was ordained by the United Presbyterian Church.  His work, which he completed while blind, made the Psalms the most familiar part of Scripture in Pakistan and northern India to this day.
The uniqueness of his Psalter was in its use of traditional Punjabi poetic meter and in using local tunes for the melodies rather than the Victorian verse and  church music of the Western Church.  He applied the worship hymns and devotional songs so well liked and known by the common people of the Punjab and, thus, produced a local expression of Christianity which lasts to this day.
Shahbaz's efforts made the Psalms the best known part of Scripture and an integral part of Christian worship in Pakistan and northern India.  As such this Psalter has created a unity among all Christians since this Psalter is used and sung among all Christian groups.  One person has referred to the Punjabi metrical Psalms as "the fullest expression of indigenous Punjabi Christianity."  Surely this is an example of strategic Christian transformation employing the arts.
Report on the Poverty Challenge by Hal Jones
We have been greatly encouraged at three recent events for the Poverty Challenge.
The Middle East Poverty Challenge meeting in Amman, Jordan had representatives from seven Arab countries. The enthusiasm was so encouraging that they are conducted Community Development training for village workers from Iraq, Syria, Jordan, West Bank, Lebanon, etc. This will launch out the Poverty Challenge effort and continue to solidify our team for the Middle East.
The South East Asia Poverty Challenge brought together over 30 leaders from six Southeast Asian countries. The unity was fantastic and now we have a solid leadership team with representatives from most of the countries and planned events for micro-business and community development in most of the countries
In Bihar, the poorest state in India, local leaders came together in great power and committed under their elected leadership to take on all 45,000 villages with a regional assessment going on now and shared collaboration plans coming.
God is good.  We must pray for a movement to work in collaboration to reach the 1 million poorest villages in the world with holistic compassion and good news! 
Newsletter #6, June 2014
Here are three more insightful reports to update us in preparation for our forthcoming meetings:
Report on Business Sphere of Cultural Activity by John Warton
John Warton, facilitator of the Business Sphere, and Hal Jones, Poverty Challenge facilitator, are working together closely out of the conviction that any remediation of poverty will come largely through the creation of real jobs.  Business development programs are best instigated by business people with hearts for the poor, the unreached, oppressed, and a thorough knowledge of sound business practice.
In November 2013, men and women from every country in the Middle East came to Jordan for celebration and training.  The Business Sphere training included best practices for business in a free market environment; the role of entrepreneurship; the integration of faith and business; opportunities presented by globalization; and ideas for maintaining balance amid overwhelming demands.  This kind of training can be offered in every region.
A prototype of joint endeavors for the Business Sphere and the Poverty Challenge has taken place in Myanmar with John Warton and Hal Jones meeting in-country to coordinate their efforts.  In order for national entrepreneurs to receive training and gain access to capital for business growth, there is a great need for trainers, consultants, researchers, and investors.  Myanmar is opening to the world and the national Church is calling for help.
In the United States, the Poverty Challenge and Business Sphere jointly presented the role of "Business as Mission" at the International Wholistic Missions Conference in Phoenix, AZ, April 30-May 2, 2014.  Expert practitioners and theoreticians reported on the state of the art in Business as Mission and outlined opportunities for business people to engage the Transform World challenges.
Report on Justice Track Update by Stephen Kopalchick
The dignity of the human being, created in the image of God (Gen. 1:27), demands the pursuit of justice. Today, four great justice challenges confront our world and plead for the attention and action of the Church worldwide:
International Religious Freedom – Millions of Christians who are being singled-out and targeted with discrimination, violence, and persecution, simply because of their faith.  Secular and Christian journals suggest an intensifying pressure on Christians in parts of the Middle East, Africa and Asia.
Human Trafficking – The rights of millions of people around the world are being violated through the evil of human trafficking.  Through manipulation, coercion, exploitation, and violence, these millions are held against their will and forced into bonded slavery, commercial sex industry, and child laborers.
Ethnic Reconciliation – Across the global, ethnic conflict has ravaged entire societies and communities, leaving millions dead, children without mothers and fathers, 
The Defense of the Sanctity of Human Life – the sanctity of human life is under attack life never before and requires a collective plan, effort and response from the Church worldwide.
In order to respond to these great challenges of our day, participants in the justice track are doing the following:
Raising awareness and prayerregarding these four critical issues.
Researching and disseminating studies, reports and information that highlights these challenges, and identifies tangible action steps that can be taken by the global church to advance the cause the justice.
Identifying and establishing a committed and connected network of activists and concerned others who are ready and able to use their voice and positions of influence to advocate for justice in these critical issues.
Middle East Region Report by Nadya Mansour
Since the Transform World 2020 meeting last year in Bali the Middle East region has accomplished much in terms of the Challenges, Spheres, and Generations.
Over the last eight months numerous conferences have been held for training and prayer with many leaders and youth in places such as Egypt, Lebanon, and Cyprus.  The Celebration Challenge was facilitated by concerts of prayer in Turkey and the Gulf region.
In terms of the Poverty Challenge there were many developments in Jordan, Lebanon and Egypt such as in the distribution of goats to poor families in poor villages so they can benefit from the milk and newborns.  Then the goats are taken to another family and in this way good relationships are established with the families in an ongoing basis.  In addition many poor villages are beig reached with courses in computer skills, sewing, English, and clinics for health care.  Help is also being extended to Iraqi and Syrian refugees.
Regarding the Ideological Challenge practical training has been provided to many leaders in evangelization and in addition over a thousand people heard the message of salvation, over 7,000 New Testaments were distributed, and more than 2,000 copies of the Jesus Film were distributed.
God has blessed us this past year and it was a precious time.