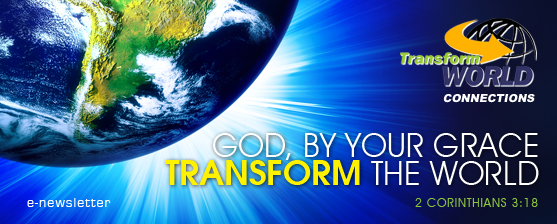 22-28 May 2017
SHINE Experience
Tokyo, Japan
5-7 September 2017
Million Village Challenge/CHE
Abidjan, Côte d'Ivoire
31 October-3 November 2017
TW 2020 Global Leadership Summit 2017
Latin America  

Let The Weak Say I am Strong
Do you ever feel weak? Do you ever feel that, in the words of the Bard, "the world is too much with me"? Then rejoice! Because God says – through faith – you are about to get an infusion of power and strength the like of which you have never known before!
Shine Experience: Tokyo, 22-28 May 2017
We warmly like to invite you to SHINEjapan.org 2017  in Tokyo this May 22-28 (Week 1).
This is hosted and arranged by  7MEDIA.org.
For more information and registration (until 22 April 2017), click here. 
Amazing Columbia Transformation
After reporting on the surprising success of Christians in Colombia in last October's vote on the peace agreement, transformation has been moving forward in amazing ways. GTN president Mark Beliles was invited to speak to about a thousand pastors from across the nation on February 16 convened by Apostle Eduardo Canas and other top heads of church networks there. See pics below of that meeting and of Beliles in Canas' church.
The Gathering Wave of the Million Village Challenge – Poverty Challenge
Click this link to read latest updates from Million Village Challenge – Poverty Challenge Transform World!
Please click on this link to read prayer topic about transformation.



 Transform World Connections
400 Orchard Road #07-01, Orchard Towers
Singapore 238875
Tel. (65) 6463 4695 Fax. (65) 6227 6084
International Facilitator: DR. Luis Bush
Chairman : Ps. Djohan Handojo
General Secretary: Ps. Harun
Website: www.transform-world.net
Email: info@transform-world.net
Contact Person:
Ps. Harun (harun@bcs.org.sg)
Ana Herlina (ana@bcs.org.sg)
Luis Bush – Servant Catalyst
72 White Oak Circular, Saint Charles,
IL60174-4165, U.S.A
Transform World e-Newsletter :: April 2017