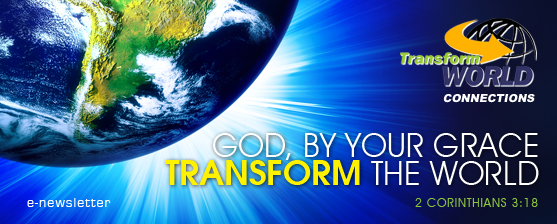 20-22 January 2018
Million Village Challenge Vision Casting
Bongour & Ndjamena, Chad
24-26 January 2018
Million Village Challenge Vision Casting
Maroua, Cameroon
19-24 March 2018
TCD Training for Central Africa Region
Bongour, Chad / Ngassa Mario's, Cameroon
16-19 May 2018
Transform USA Summit
Jericho Center, Colorado Springs, USA
6-9 November 2017
TW 2020 Global Leadership Summit 2018
Addis Ababa, Ethiopia
God has opened new doors in the TW2020 movement and has blessed us to begin a process of initiating TW2020 Bangladesh at the ending of the year 2017.
TFW Poverty Challenge and Million Challenge Update
Click this link to read latest updates from Million Village Challenge – Poverty Challenge Transform World!
Eight Steps Along the Path to Wisdom

Being dropped into minefields without knowing how to avoid them is like life without wisdom. It is important to know life's terrain in order to negotiate it safely as well as to experience the fullness of life. If we are to pursue our callings to the best of our ability, we need to obtain wisdom. Really wise people have put a lifetime of effort into gaining wisdom. How do they do it? Here are eight steps.

Returns Out of This World When You Invest in God
Everyone is always looking for a great investment – something that is safe and secure, yet brings in a handsome return. There are plenty of experts around who make a good living advising other people how to grow their money through a bewildering array of investment "products" of varying degrees of complexity and riskiness.
Prayer Topics
Please click on this link to read prayer topic about transformation.



 Transform World Connections
400 Orchard Road #07-01, Orchard Towers
Singapore 238875
Tel. (65) 6463 4695 Fax. (65) 6227 6084
International Facilitator: DR. Luis Bush
Chairman : Ps. Djohan Handojo
General Secretary: Ps. Harun
Website: www.transform-world.net
Email: info@transform-world.net
Contact Person:
Ps. Harun (harun@bcs.org.sg)
Ana Herlina (ana@bcs.org.sg)
Luis Bush – Servant Catalyst
Daniel Kim – Executive Chair TW 2020
John Hur – Global Coordinator
72 White Oak Circular, Saint Charles,
IL60174-4165, U.S.A

Transform World e-Newsletter:: January 2018