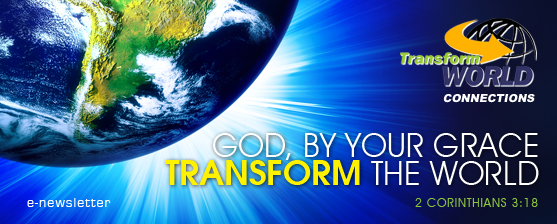 13-17 August 2018
Million Village Challenge 
Port Novo, Benin 
25-27 August 2018
Million Village Challenge Conference
Spitak, Armenia
27-31 August 2018
Million Village Challenge Conference
Senegal
6-9 November 2018
TW 2020 Global Leadership Summit 2018
Addis Ababa, Ethiopia
13-16 November 2018
MVC East Africa, Focus on Horn of Africa
Nairobi, Kenya

Registration to join Transform World Global Leadership Summit VII, to be held in Addis Ababa, Ethiopia from 6-9 November 2018 is open. please click
here
to register.
TFW Poverty Challenge and Million Challenge Update
Please click this link to read latest updates from Million Village Challenge – Poverty Challenge Transform World!
How To Pray For Your Business

Please click this link to download "How to Pray for Your Business" e-book.
Evangelism, Imagination & C.S Lewis
In 2000, Christianity Today polled its contributors on the top ten books of the twentieth century, and Mere Christianity came in first place by a significant margin. C.S. Lewis's popularity has shown no sign of waning since then and, if anything, it is increasing. What is the key to Lewis's continuing impact?
Prayer Topics

Please click on this link to read prayer topic about transformation.



 Transform World Connections
400 Orchard Road #07-01, Orchard Towers
Singapore 238875
Tel. (65) 6463 4695 Fax. (65) 6227 6084
International Facilitator: DR. Luis Bush
Chairman : Ps. Djohan Handojo
General Secretary: Ps. Harun
Website: www.transform-world.net
Email: info@transform-world.net
Contact Person:
Ps. Harun (harun@bcs.org.sg)
Ana Herlina (ana@bcs.org.sg)
Luis Bush – Servant Catalyst
Daniel Kim – Executive Chair TW 2020
John Hur – Global Coordinator
72 White Oak Circular, Saint Charles,
IL60174-4165, U.S.A

Transform World e-Newsletter:: July 2018