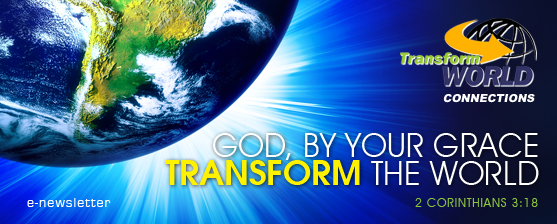 8-17 September 2019
Million Challenge Village Consultation 
Hirakawa, Japan, and Okinawa 
18-21 September 2019
Leadership Institute 
Seoul, South Korea
8-11 October 2019
Transform South Asia 
Dhaka, Bangladesh
15-18 October 2019
Transform World Global Leadership Summit VIII
Melbourne, Australia
24-27 October 2019
Global Forum for a World Without Orphan
Chiang Mai, Thailand
19-21 May 2020
4/14 Window New York Summit
New York, USA

Church Planting in the Hindu Context

Church planting is a well-known phrase which describes how Christians conceive of concentrating a ministry that will sustain local gospel impact. Church planting often follows a process of evangelism and discipleship which is meant to be a contemporary and faithful example of New Testament patterns. 
It is vital to have a Biblically informed philosophy of church planting, but it is also important to learn about the patterns of church planting which have taken place among Hindus.
Please click on this link to read prayer topic about transformation.



 Transform World Connections
400 Orchard Road #07-01, Orchard Towers
Singapore 238875
Tel. (65) 6463 4695 Fax. (65) 6227 6084
International Facilitator: DR. Luis Bush
Chairman : Ps. Djohan Handojo
General Secretary: Ps. Harun
Website: www.transform-world.net
Email: info@transform-world.net
Contact Person:
Ps. Harun (harun@bcs.org.sg)
Ana Herlina (ana@bcs.org.sg)
Luis Bush – Servant Catalyst
Daniel Kim – Executive Chair TW 2020
John Hur – Global Coordinator
72 White Oak Circular, Saint Charles,
IL60174-4165, U.S.A

Transform World e-Newsletter:: June 2019