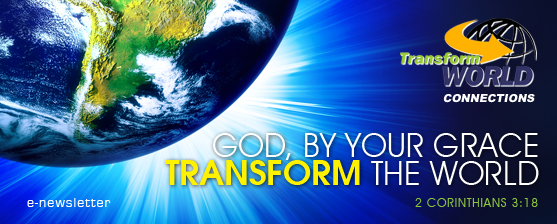 1-3 December 2016
Million Village Challenge Consultation
Cairo, Egypt
23-27 January 2017
Million Village Challenge Consultation
Dogongada, Nigeria
20-24 March 2017
Million Village Challenge Consultation
Kouba, Burkina Faso 
7-10 November 2017
TW 2020 Global Leadership Summit 2017
Latin America

Transform World 2020 Global Leadership 2016 Summit  V Report
Matthew 28:19 was the central theme of the Transform World Global Leadership Summit V in Bangkok, Thailand, October 24-27th, 2016 servant catalysts and facilitators of Transform World 2020 came from 44 countries committed to revitalizing the Church to renew the culture.
Through changes of venues, governmental dynamics of the Thai king, Bhumibol Adulyadej, passing just prior to the gathering, and through various other obstacles, a determination and intentionality mobilized the convening to order. Each of the delegates from 44 countries carried a piece of God's transformational purpose. Thus, God showed up.
Click HERE to download "Great Commission Fulfillment Milestones
Daniel's Cry-Wisdom's Call:
A united cry for wisdom in an age of uncertainty
We would like to invite you to participate in a personal and corporate call and cry for "Wisdom" through His Word in Proverbs, "Daniel's Cry/Wisdom's Call." 
Click HERE to get more information about The Global Watch.
TFW Poverty Challenge and Million Village Challenge Update
Key resource speakers on Urban Poor and Agriculture will be speaking at the Transform World Global Leadership Summit in Bangkok!
The "Three R'S" – A Real Life Example in the Former USSR
The Three R's of course are Revelation, Reversal and Restoration – the Revelation as God gives us a vision and a dream, the Reversal as everything seems to go wrong as we try to forge ahead in our own strength, and the Restoration, as God restores the vision, and fulfills the dream in His way and in His time.
Please click on this link to read prayer topic about transformation.



 Transform World Connections
400 Orchard Road #07-01, Orchard Towers
Singapore 238875
Tel. (65) 6463 4695 Fax. (65) 6227 6084
International Facilitator: DR. Luis Bush
Chairman : Ps. Djohan Handojo
General Secretary: Ps. Harun
Website: www.transform-world.net
Email: info@transform-world.net
Contact Person:
Ps. Harun (harun@bcs.org.sg)
Ana Herlina (ana@bcs.org.sg)
Luis Bush – Servant Catalyst
72 White Oak Circular, Saint Charles,
IL60174-4165, U.S.A

Transform World e-Newsletter:: November 2016