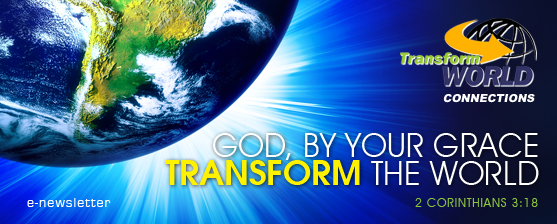 23-27 January 2017
Million Village Challenge Consultation
Dogongada, Nigeria
20-24 March 2017
Million Village Challenge Consultation
Kouba, Burkina Faso 
7-10 November 2017
TW 2020 Global Leadership Summit 2017
Latin America

Updates from Global Transformation Network
The global president Dr. Mark Beliles was able to travel to nine countries (including Singapore, Philippines, Indonesia, Thailand, Colombia, Bolivia and Brazil), plus our Latin America director visited some in that region as well.
Materials in print and dvd were developed in English and Spanish that will be a great resource.
See Spanish version of this website at www.TransformacionGobal.com. 
Updates from Million Village Challenge
We praise the Lord for the GATHERING WAVE of what He is doing in bring help and hope to the poorest of the poor in the context of getting also the remaining unengaged tribes of the world!
Here are some new updates from the field. Please keep us informed of what you are seeing happen as the Lord moves us ahead.
In the book of Ecclesiastes, in the nineteenth verse of the tenth chapter, there is a very strange little Scripture that says: "…Money answers everything".
It is generally thought that the book of Ecclesiastes was written by an aging King Solomon, the man whom the Bible says was "wiser than all men", and to whom is attributed most of the Book of Proverbs.
Please click on this link to read prayer topic about transformation.



 Transform World Connections
400 Orchard Road #07-01, Orchard Towers
Singapore 238875
Tel. (65) 6463 4695 Fax. (65) 6227 6084
International Facilitator: DR. Luis Bush
Chairman : Ps. Djohan Handojo
General Secretary: Ps. Harun
Website: www.transform-world.net
Email: info@transform-world.net
Contact Person:
Ps. Harun (harun@bcs.org.sg)
Ana Herlina (ana@bcs.org.sg)
Luis Bush – Servant Catalyst
72 White Oak Circular, Saint Charles,
IL60174-4165, U.S.A

Transform World e-Neswletter :: January 2017