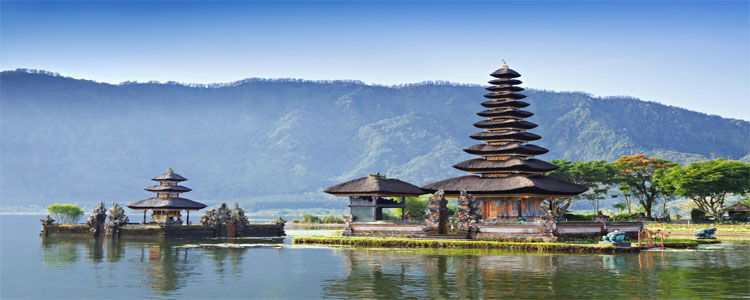 The National Prayer Committee of Indonesia along with churches and an association of Christian institutions in Indonesia organized TRANSFORM WORLD INDONESIA 2005, attended by 500 leaders from 55 nations.
The first overriding purpose was to celebrate the completion of sixteen years (1989–2005) of prevailing prayer. It did happen. The event ended with a four-hour prayer gathering in the national stadium attended by 112,000, broadcast into seventy seven cities with an estimated audience of more than five million. The next day prayer conference seminars with the theme of transformation continued with 3,000 delegates attending in Jakarta and with perhaps another 90,000 more attending in 56 other regional sites.
The second overriding purpose was to convene and connect many worldwide servants of God engaged in significant transformational ministries which became specific outcomes as follows:
• Communed with God in worship and prayer summits to seek the holiness of God, putting aside our individual and corporate agendas to seek the face of God and His Kingdom purposes for our time together and beyond.
• Collaborated with God's servants engaged in transformational prayer for the cities of Indonesia, seeking to bless them as the nation and the peoples of Indonesia.
• Contributed to the focus group process to animate the focused domains, and to enhance God's revealed Kingdom purposes of transformation.
• Covenanted with God and each other around a transformational covenant that would serve "as an altar" of our time together there! Amen!
One participant summarized the experience by saying: "The catalytic impact of our time arose out of a deep sense of spiritual brokenness and need in our Indonesian host brethren. This bathed the entire event in humility, which enabled the Lord to have his way. The warmth and graciousness with which the Indonesian hosts served us was a great testimony to God's grace at work in their lives, and to the commitment of the Church in Indonesia to transformation."
Others expressed how they had gained a sense of the global (big picture) synergy that is now happening, as God joins various streams into a larger river of transformation. The testimonies of God's transformational work around the world were almost beyond belief. A great cultural diversity within the context of the Lord's transforming global move was compelling.
On the final day of the event Canon James Wong from Singapore proposed to the participants that a small office be established based in Singapore to be called Transform World Connections to support ongoing related events and processes. With the affirmation of the participants of that first Transform World event a small board made up of Singaporean and Indonesian leaders primarily was established as a non-legal entity.
Transform World Indonesia 2005