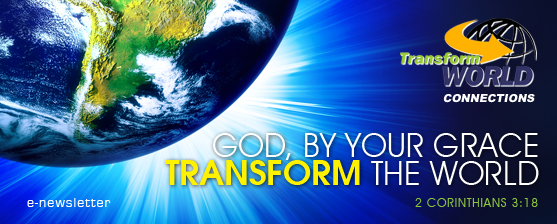 Volume 1, Year 2014

13-14 January 2014
Transform Bihar 2020 Christ's Missional Challenge Research Consultation
15-17 January 2014
Transform Bihar 2020 Summit
Bihar India
28-30 April 2014
4/14 Movement Leadership Meeting
29-30 April 2014
Collaborate Forum
Willow Creek Church Chicago
3-5 June 2014
4/14 Movement Conference
Seoul South Korea
9-14 June 2014
Transform World 2020 Leadership Summit III
Geneva Switzerland
26-28 June 2014
The African Child Conference 
Moving Africa Towards Commitment to the African Child and Family
Nairobi, Kenya
12 July 2014
4/14 Window Japanese Summit Japan
10-15 October 2014
NY 4/14 Conference: Toward Best Practices New York, USA with optional tour of NY on Oct 16
23-24 November 2014
4/14 Window Japanese Japan
15-17 June 2015
4/14 Window Movement African Child Summit Nairobi, Kenya

China's Next Generation: New Church, New China, New World
Please click this link to download book "China's Next Generation: New Church, New China, New World" by Dr. Luis Bush, Brent Fulton and a Christian worker in China.
4/14 Window New Praise Festival 60 Cities by 2020 Venture
Expectancy hung in the air as people all  over Phnom Penh gathered to hear children praising God with instruments  and song at the first praise festival for 4/14ers December 7, 2013.  
C.S. Lewis's Concern About Progress 
We have seen so much progress in science, technology, and medicine that has proven to be beneficial and even life-saving.
But C.S. Lewis warned that we cannot give a blank check to "progress" in itself. After all, some progress leads to sickness rather than health.
Most of us (and "most of us are like the rest of us") have had "Red Sea" experiences – times when our backs are to the wall, and unless God comes through for us, we are done. You might be having one right now.
Your Testimony is a Sword that Will Open Hearts
The ministry of the Kingdom business professional is more than just doing "business" and raising money for the Kingdom – we are also called to "do the work of an evangelist" by always being ready to share our faith "in season and out of season" (2 Timothy 4: 2).
Please click on this link to read prayer topic about transformation.
RESOURCES: Seeds of the Kingdom
A free daily devotional material: inspiration, encouragement, teaching and challenge from Ellel Ministries International.
RESOURCES : Transformation Resources and Training
Do you need any resources or training about transformation? Then you may consider inviting these leaders to come and share their insights.



Transform World Connections
400 Orchard Road #07-01, Orchard Towers
Singapore 238875
Tel. (65) 6463 4695 Fax. (65) 6227 6084
International Facilitator: DR. Luis Bush
Chairman : Ps. Djohan Handojo
General Secretary: Ps. Harun
Website: www.transform-world.net
Email: info@transform-world.net
Contact Person:
Ps. Harun (harun@bcs.org.sg)
Ana Herlina (ana@bcs.org.sg)
Luis Bush – Servant Catalyst
72 White Oak Circular, Saint Charles,
IL60174-4165, U.S.A

Transform World e-Newsletter :: January 2014