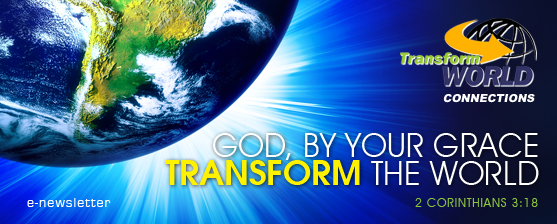 9-11 August 2016
TW 2020 Africa 2016 Conference
Nairobi
18-20 October 2016
4/14 Nurturer Event
Bali, Indonesia
21-25 October 2016
TW 2020 Global Leadership Summit 2016
New Delhi, India
26-30 October 2016
Vision India 30,000 Youths & 5,000 Pastors
New Delhi, India

4/14 Asia Pacific Youth Congress II
Registration for 4/14 Asia Pacific Youth Congress is now open! To get a username and password to register, please send an email to apyc2016@gmail.com with your details and name of leader recommending you to join the summit.
TW Global Leadership Summit V, New Delhi, India
Registration for TW Global Leadership Summit V on 21-25 October 2016 is now open!
The Power of the Prayer Covenant for Kids & The Globalization of the Children's Prayer Covenant Initiative
The heart and soul of the international Children's Prayer Covenant ministry is to ignite a passion for prayer among the children and youth of their nations. God has shown his heart for the children through the expansion of the children's prayer covenant throughout nations in Africa, Asia and Latin America.
TW Poverty Challenge and Million Village Challenge Updates
The Gathering Wave of the Million Village Challenge continues to grow as the Lord almost daily adds amazing champions who believe He wants to bless and help every rural poor family, and more.
Please click this link to read some highlights.
Whenever we talk about "Biblical economics" – how God wants us to handle our finances and other resources – it is important to keep central a sense of balance. It is all too easy to go off in one or another direction at a hundred miles an hour, and before we know it, we are way out in one extreme or another.
Please click on this link to read prayer topic about transformation.



 Transform World Connections
400 Orchard Road #07-01, Orchard Towers
Singapore 238875
Tel. (65) 6463 4695 Fax. (65) 6227 6084
International Facilitator: DR. Luis Bush
Chairman : Ps. Djohan Handojo
General Secretary: Ps. Harun
Website: www.transform-world.net
Email: info@transform-world.net
Contact Person:
Ps. Harun (harun@bcs.org.sg)
Ana Herlina (ana@bcs.org.sg)
Luis Bush – Servant Catalyst
72 White Oak Circular, Saint Charles,
IL60174-4165, U.S.A

Transform World e-Newsletter :: June 2016