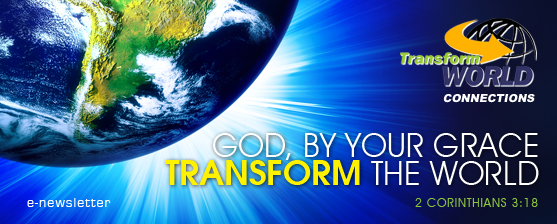 World Suicide Prevention Day

We live in challenging times. Not only has the Corona Pandemic impacted our way of life, but the "shadow virus" of suicide has taken many lives and touched so many families. We are also fighting suicide & depression on a scale we have not seen before. In the darker times, the hope of the Gospel shines brighter. 
TFW Poverty & Million Village Challenge's Updates 

Click this link to read the latest updates from the TFW Poverty Challenge and the Million Village Challenge Movement. 
The digital platform is critical in sharing the Gospel in today's culture. This e-book guides readers through a facilitated conversation to tackle the challenges of connecting with their audience by creating a personalized church experience. Download your free e-book
here
. 



Transform World Connections
400 Orchard Road #07-01, Orchard Towers
Singapore 238875
Tel. (65) 6463 4695 Fax. (65) 6227 6084
TW Connections Chairman: Ps. Djohan Handojo
International Facilitator TW2033: Ps. Ricardo Luna
General Secretary: Elder John Hur
Website: www.transform-world.net

Contact Person:
Ps. Harun (harun@bcs.org.sg)
John Hur (hurs21@gmail.com)

Transform World e-Newsletter:: September 2021