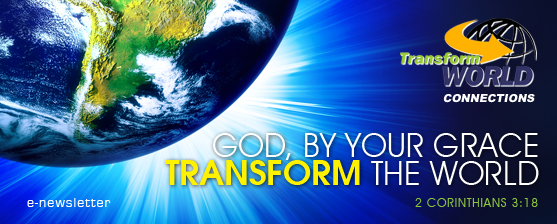 27-30 April 2021
Training of Trainers I
Dominican Republic
(in Spanish)
7-11 June 2021
Training of Trainers II
Community Health & Evangelism
Nairobi, Kenya
12-15 July 2021
Training of Trainers I
Community Health & Evangelism
ONLINE

Becoming the Kind of Person God Can Use to Launch Movements (Part I)

Whether you are an existing movement leader who has already seen many generations, or someone just beginning to catalyze movements, with our eyes on the ripe harvest, we must always look for more. How do we become the kind of people who God can trust with those greater fruits?
Why Rapid Growth Declines as Movements Grow in Size

When they are small, movements tend to experience very rapid growth— they might double in size multiple times in a given year. Over time, as movements get larger, this growth tends to plateau. Why? Is it because, as time passes, evangelists get less enthusiastic?
TFW Poverty and Million Village Challenge's Updates

Click this link to read the latest updates from the TFW Poverty Challenge and the Million Village Challenge Movement.
Please click this link to read prayer topics about transformation. 



Transform World Connections
400 Orchard Road #07-01, Orchard Towers
Singapore 238875
Tel. (65) 6463 4695 Fax. (65) 6227 6084
TW Connections Chairman: Ps. Djohan Handojo
International Facilitator TW2033: Ps. Ricardo Luna
General Secretary: Elder John Hur
Website: www.transform-world.net

Contact Person:
Ps. Harun (harun@bcs.org.sg)
John Hur (hurs21@gmail.com)

Transform World e-Newsletter:: April 2021