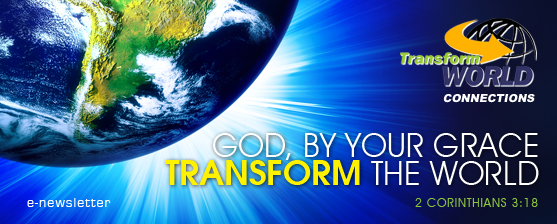 18-19 March 2021
Transform North East India
Leadership Summit III
ONLINE
7-11 June 2021
Training of Trainers 2
Community Health & Evangelism
Nairobi, Kenya
12-15 July 2021
Training of Trainers 1
Community Health & Evangelism
ONLINE

Good Intentions Are Not Always Good Enough

The English intellect C.P. Snow asked the now-famous question, "Can we do 'good' when the foreseeable consequences are evil?" No, but what if the evil consequences are not easily "foreseeable?" 
"Insider" Movements: How Do You Know if  You Have One?

The answer to any question depends greatly on the meaning and assumptions behind the question: what is a movement anyway? And since IMs don't look like what people expect, there is a suspicion that they don't really exist.
TFW Poverty and Million Village Challenge's Updates

Click this link to read the latest updates from the TFW Poverty Challenge and the Million Village Challenge Movement.
Please click this link to read prayer topics about transformation. 



Transform World Connections
400 Orchard Road #07-01, Orchard Towers
Singapore 238875
Tel. (65) 6463 4695 Fax. (65) 6227 6084
TW Connections Chairman: Ps. Djohan Handojo
International Facilitator TW2033: Ps. Ricardo Luna
General Secretary: Elder John Hur
Website: www.transform-world.net

Contact Person:
Ps. Harun (harun@bcs.org.sg)
John Hur (hurs21@gmail.com)

Transform World e-Newsletter:: March 2021