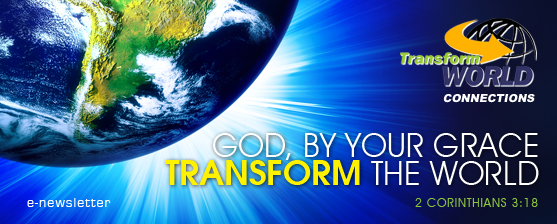 18-20 October 2016
4/14 Nurturer Event
Bali, Indonesia
24-27 October 2016
TW 2020 Global Leadership Summit 2016
Bangkok, Thailand
26-30 October 2016
Vision India 30,000 Youths & 5,000 Pastors
New Delhi, India

4/14 Asia Pacific Youth Congress II
Registration for 4/14 Asia Pacific Youth Congress is now open! To get a username and password to register, please send an email to apyc2016@gmail.com with your details and name of leader recommending you to join the summit.
TW Global Leadership Summit V, Bangkok, Thailand
TW Global Leadership Summit V will be held in Bangkok, Thailand on 24-27 October 2016.
TFW Poverty Challenge and Million Village Challenge Update
We are thrilled with the wonderful momentum we see developing for the Million Village Challenge that is spreading through conferences, model development, and training throughout the 10/40 Window!
Our 'Friend' or Our 'Terror' – Our Choice
At the Transform World 2020 Global Leadership Summit in Korea in October 2015 as we heard the reports of the delegation from the Middle East we were listening carefully as stories were told about the unprecedented migration from Syria and surroundings and openness of hearts to the Gospel. Again the testimonies suggested that an ideological transformation was in the making in the Middle East.
Please click on this link to read prayer topic about transformation.



 Transform World Connections
400 Orchard Road #07-01, Orchard Towers
Singapore 238875
Tel. (65) 6463 4695 Fax. (65) 6227 6084
International Facilitator: DR. Luis Bush
Chairman : Ps. Djohan Handojo
General Secretary: Ps. Harun
Website: www.transform-world.net
Email: info@transform-world.net
Contact Person:
Ps. Harun (harun@bcs.org.sg)
Ana Herlina (ana@bcs.org.sg)
Luis Bush – Servant Catalyst
72 White Oak Circular, Saint Charles,
IL60174-4165, U.S.A

Transform World e-Newsletter :: August 2016