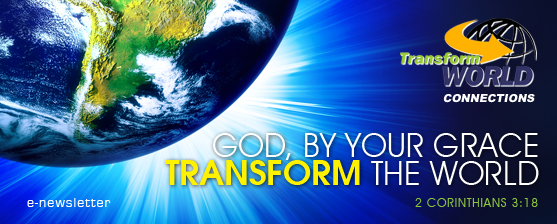 24-28 February 2019
Million Challenge Village Consultation
Jogjakarta, Indonesia
April 2019
Million Challenge Village Consultation
Aomori, Japan & Okinawa
30 April – 2 May 2019
Global CHE Network Conference
Phoenix, Arizona
21-25 May 2019
International Conference
Armenia
October 2019
Transform World Global Leadership Summit VIII
Melbourne, Australia

Wishing you a Merry Christmas 2018 and a happy New Year 2019
World-Shaking Worldview (Part III)

Christians are told to keep their religion in the church and out of the marketplace and the public square – that there should be clear and total separation between the sacred and the secular. Because we have believed this, and let the enemy lead us, we see Christian symbols, values and practices being steadily marginalized and removed from government, business, education, entertainment and society generally.
The Temptation of the "Inner Ring"
One of the most memorable of C. S. Lewis' essays is entitled "The Inner Ring." It describes the experience and desire of us all at various stages of life—to be accepted within the "inner ring" of whatever group matters to us at the time. 
Please click on this link to read prayer topic about transformation.



 Transform World Connections
400 Orchard Road #07-01, Orchard Towers
Singapore 238875
Tel. (65) 6463 4695 Fax. (65) 6227 6084
International Facilitator: DR. Luis Bush
Chairman : Ps. Djohan Handojo
General Secretary: Ps. Harun
Website: www.transform-world.net
Email: info@transform-world.net
Contact Person:
Ps. Harun (harun@bcs.org.sg)
Ana Herlina (ana@bcs.org.sg)
Luis Bush – Servant Catalyst
Daniel Kim – Executive Chair TW 2020
John Hur – Global Coordinator
72 White Oak Circular, Saint Charles,
IL60174-4165, U.S.A

Transform World e-Newsletter:: December 2018