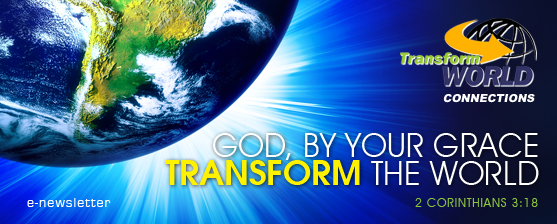 20-22 February 2019
Million Challenge Village Consultation
Zambia
April 2019
Million Challenge Village Consultation
Aomori, Japan, Okinawa
May 2019
International Conference
Armenia
30 April – 2 May 2019
Global CHE Network Conference
Phoenix, Arizona
October 2019
Transform World Global Leadership Summit VIII
Melbourne, Australia

World-Shaking Worldview (Part II)

We need to know what God expects of us, and how we implement strategies to counteract the "new tolerance" and to stop and even reverse the headlong slide down the "slippery slope" of moral relativism and situational ethics.
Private Poverty
Why have  some societies led to so much human suffering? One foundational reason for the collapse of so many of these countries has been the lack of respect for private property in all forms.
Dramatic Political Transformation Happening in Latin America
Please click this link to read latest update from Global Transformation Network.
Please click on this link to read prayer topic about transformation.



 Transform World Connections
400 Orchard Road #07-01, Orchard Towers
Singapore 238875
Tel. (65) 6463 4695 Fax. (65) 6227 6084
International Facilitator: DR. Luis Bush
Chairman : Ps. Djohan Handojo
General Secretary: Ps. Harun
Website: www.transform-world.net
Email: info@transform-world.net
Contact Person:
Ps. Harun (harun@bcs.org.sg)
Ana Herlina (ana@bcs.org.sg)
Luis Bush – Servant Catalyst
Daniel Kim – Executive Chair TW 2020
John Hur – Global Coordinator
72 White Oak Circular, Saint Charles,
IL60174-4165, U.S.A

Transform World e-Newsletter:: November 2018