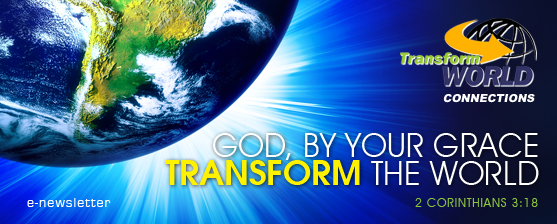 24-28 February 2019
Million Challenge Village Consultation
Jogjakarta, Indonesia
30 April-2 May 2019
Global CHE Network Conference
Kansas City, Missouri
21-26 May 2019
Million Challenge Village Consultation 
for Central Asia
Spitak, Armenia
8-17 September 2019
Million Challenge Village Consultation 
Hirakawa, Japan, and Okinawa 
18-21 September 2019
Leadership Institute 
Seoul, South Korea
mid-October 2019
Transform World Global Leadership Summit VIII
Melbourne, Australia
19-21 May 2020
4/14 Window New York Summit
New York, USA

Report of TW 2018 – Addis Ababa, Ethiopia
A total of three hundred registered delegates from fifty-one countries came together from November 6 to 9, 2019 for our annual Transform World 2020 Summit in Addis Ababa, Ethiopia embracing the theme: "Harnessing the resources of the seven spheres of cultural influence in Africa and beyond to transform Africa and beyond to the glory of our Lord Jesus Christ and in so doing, fulfill his Great Commission."
Five Myths about Jubilee
Found in Leviticus 25, the biblical practice of Jubilee is becoming ever more prominent in discussions about justice, poverty, and debt relief. Many evangelical authors mention Jubilee as a biblical example of debt forgiveness and redistribution of land. It has also gained popular attention in the news media.
Global Transformation Network – 2018's Highlights
The Global Transformation Network has leadership teams in about 40 countries and is served by our global facilitators in different world regions. Some of the regional facilitators (in Latin America and Europe) traveled to serve in other nations. In addition, GTN president Mark Beliles, based in the USA, served these teams as well.
Please click on this link to read prayer topic about transformation.



 Transform World Connections
400 Orchard Road #07-01, Orchard Towers
Singapore 238875
Tel. (65) 6463 4695 Fax. (65) 6227 6084
International Facilitator: DR. Luis Bush
Chairman : Ps. Djohan Handojo
General Secretary: Ps. Harun
Website: www.transform-world.net
Email: info@transform-world.net
Contact Person:
Ps. Harun (harun@bcs.org.sg)
Ana Herlina (ana@bcs.org.sg)
Luis Bush – Servant Catalyst
Daniel Kim – Executive Chair TW 2020
John Hur – Global Coordinator
72 White Oak Circular, Saint Charles,
IL60174-4165, U.S.A

Transform World e-newsletter:: January 2019