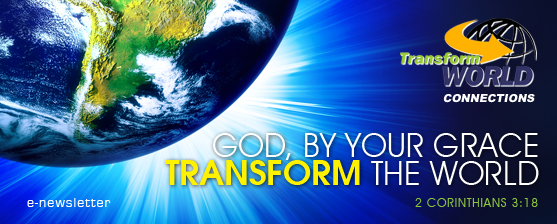 24-28 February 2019
Million Challenge Village Consultation
Jogjakarta, Indonesia
30 April-2 May 2019
Global CHE Network Conference
Kansas City, Missouri
21-26 May 2019
Million Challenge Village Consultation 
for Central Asia
Spitak, Armenia
8-17 September 2019
Million Challenge Village Consultation 
Hirakawa, Japan, and Okinawa 
18-21 September 2019
Leadership Institute 
Seoul, South Korea
mid-October 2019
Transform World Global Leadership Summit VIII
Melbourne, Australia
19-21 May 2020
4/14 Window New York Summit
New York, USA

The Poor Do Not Always Have To Be With Us
Is there any hope of eliminating extreme poverty in our world? There is one thing that the global anti-poverty industry is slowly beginning to realize: aid is not enough. Aid alone will never defeat poverty. Aid alone will only create people dependent upon ever more aid and less able to support themselves. Poverty will only be overcome when people are able to support themselves without outside aid.
Does The Book of Acts Teach Socialism?
"A truly strange thing has happened to American Christianity," Gregory Paul writes for The Washington Post's "On Faith" blog. He claims that Christians who defend the free market are in a profound contradiction because Acts 2-5 is "outright socialism of the type described millennia later by Marx—who likely got the general idea from the Gospels."
Good News from Indonesia and Ukraine
Dr. Mark Beliles, President of GTN, was able to visit Jakarta, Indonesia in December and sensed great blessing on the
transformation movement there.  
Please click on this link to read prayer topic about transformation.



 Transform World Connections
400 Orchard Road #07-01, Orchard Towers
Singapore 238875
Tel. (65) 6463 4695 Fax. (65) 6227 6084
International Facilitator: DR. Luis Bush
Chairman : Ps. Djohan Handojo
General Secretary: Ps. Harun
Website: www.transform-world.net
Email: info@transform-world.net
Contact Person:
Ps. Harun (harun@bcs.org.sg)
Ana Herlina (ana@bcs.org.sg)
Luis Bush – Servant Catalyst
Daniel Kim – Executive Chair TW 2020
John Hur – Global Coordinator
72 White Oak Circular, Saint Charles,
IL60174-4165, U.S.A

Transform World e-Newsletter:: February 2019