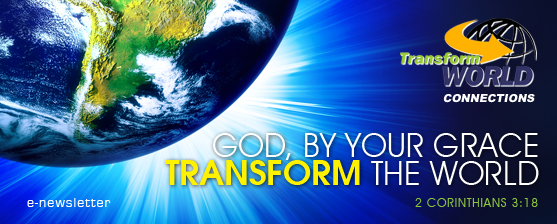 There is No Perfect Movement Recipe

Starting a Disciple-Making Movement isn't like following a recipe. wish there were a few simple steps we could follow and out pops a movement. It's not that easy. There are a host of recipes out there to compare. In this article, I want to focus on the vital importance of making deep, long-term investments in apostolically gifted disciples. These people are vital to seeing a movement take off.
TFW Poverty and Million Village Challenge's Updates

Click this link to read the latest updates from the TFW Poverty Challenge and the Million Village Challenge Movement.
Please click this link to read the prayer topic for transformation.



Transform World Connections
400 Orchard Road #07-01, Orchard Towers
Singapore 238875
Tel. (65) 6463 4695 Fax. (65) 6227 6084
TW Connections Chairman: Ps. Djohan Handojo
International Facilitator TW2033: Ps. Ricardo Luna
General Secretary: Elder John Hur
Website: www.transform-world.net

Contact Person:
Ps. Harun (harun@bcs.org.sg)
John Hur (hurs21@gmail.com)

Transform World e-Newsletter:: July 2021