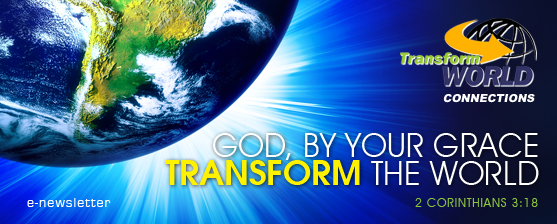 Understanding Human Nature and Money

It is an understatement to say that money is an important part of our lives. God considers it important too. There are 2,000 verses in the Bible concerning money and its use, while only 500 on prayer. 
Is There a Cure for Unhealthy Dependency?

One of the most difficult problems facing the Christian movement at the beginning of the 21st century is the dependency on outside funding that has developed in many mission-established churches. Church and mission leaders have several different reactions to this problem.
TFW Poverty and Million Village Challenge's Updates

Click this link to read the latest updates from the TFW Poverty Challenge and the Million Village Challenge Movement.
The digital platform is critical in sharing the Gospel in today's culture. This e-book will guide you through a facilitated conversation to tackle the challenges of connecting with your audience by creating a personalized church experience. Download your
copy
here!



Transform World Connections
400 Orchard Road #07-01, Orchard Towers
Singapore 238875
Tel. (65) 6463 4695 Fax. (65) 6227 6084
TW Connections Chairman: Ps. Djohan Handojo
International Facilitator TW2033: Ps. Ricardo Luna
General Secretary: Elder John Hur
Website: www.transform-world.net

Contact Person:
Ps. Harun (harun@bcs.org.sg)
John Hur (hurs21@gmail.com)

Transform World e-Newsletter:: June 2021