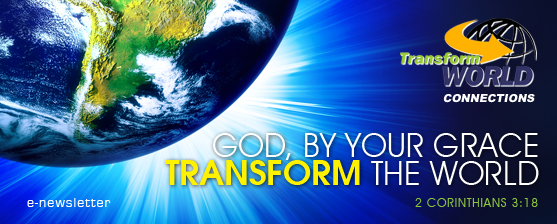 22-25 July 2020
Transformational Community 
Development Training
Hawaii
20-23 October 2020
Transform World
Global Leadership Summit IX
Indonesia
9-11 March 2021
Transform North East India
Leadership Summit III
Dimapur, Nagaland
India


Money Answers Everything

In the book of Ecclesiastes 10:19, there is a very strange little Scripture that says: "…Money answers everything". It is generally thought that the book of Ecclesiastes was written by an aging King Solomon, the man whom the Bible says was "wiser than all men", and to whom is attributed most of the Book of Proverbs.
The Slippery Side of Starting Movements

We don't often hear failure stories. This is true even when learning from those failures was the very thing that catalyzes the movement. More often, we hear stories of victory, breakthrough, radical multiplication, and organic growth. Almost always, however, behind the success story is a back story, one that involves numerous lessons learned from failures.
Please click on this link to read prayer topics about transformation.



 Transform World Connections
400 Orchard Road #07-01, Orchard Towers
Singapore 238875
Tel. (65) 6463 4695 Fax. (65) 6227 6084
Servant of Transform World 2020: Dr. Luis Bush
TW Connections Chairman: Ps. Djohan Handojo
General Secretary: Ps. Harun
Executive Chair of TW2020: Ps. Daniel Kim
Global Coordinator: Elder John Hur
Website: www.transform-world.net

Contact Person:
Ps. Harun (harun@bcs.org.sg)
John Hur (hurs21@gmail.com)

Transform World e-Newsletter:: June 2020