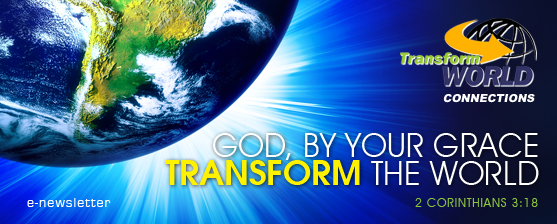 Wellness in the New Normal

It's important we address the increasing issues of mental health as Christians and leaders in these challenging times.
Following the 2020 Covid-19 pandemic, local churches & Christian networks are in a unique place to lead communities on this holistic journey to physical, mental, and spiritual wellbeing.
However, leaders are left with many unanswered questions and tough decisions. This "Discipleship for a Digital Age" guides readers through a facilitated conversation to tackle the challenges of connecting with their audience by creating a personalized church experience. Download your 
free e-book
 here!
Please click this link to read the prayer topic for transformation. 



Transform World Connections
400 Orchard Road #07-01, Orchard Towers
Singapore 238875
Tel. (65) 6463 4695 Fax. (65) 6227 6084
TW Connections Chairman: Ps. Djohan Handojo
International Facilitator TW2033: Ps. Ricardo Luna
General Secretary: Elder John Hur
Website: www.transform-world.net

Contact Person:
Ps. Harun (harun@bcs.org.sg)
John Hur (hurs21@gmail.com)

Transform World e-Newsletter:: October 2021